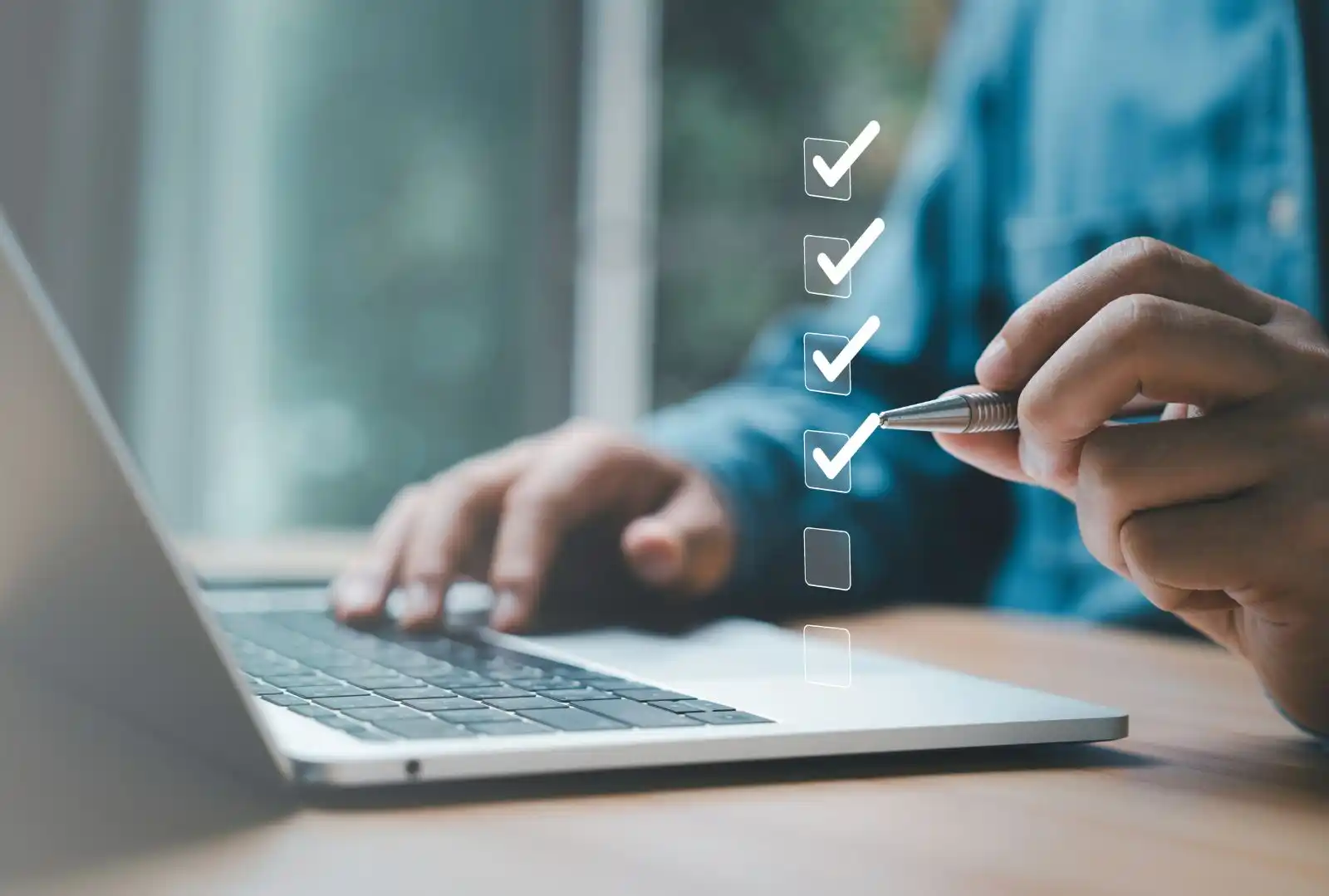 The UK government announced that last year 54% of all work visas granted were Skilled Worker Visas and Health and Care Visas. 
Because of this demand and the volume of visas being processed by Home Office, it is imperative that when you apply for a Skilled Worker Visa, you check that it is submitted correctly.
If your application is denied because of missing documents, it will cause huge delays to your move to the UK.
Please note that this blog is applicable for people from outside the UK with no family ties to the UK. If you do, application requirements may vary. Requirements may also vary if you are bringing dependants.
Here are some of the core things you will need to apply for a Skilled Worker Visa:
Your job must be eligible for this visa. It needs to be a 'skilled' job such as an expert, director, manager or engineer.
You will need to know the job's four-digit code also, which can be found on the Government's page for eligible occupations.
You must be working for a UK employer who has been approved by the Home Office.
Your salary must comply with at least one of the following, whatever the highest is from the below:
£26,200 per year

£10.75 per hour

The 'going rate' or 'industry average' for your job title
Update: The salary requirements decreased from £26,200 to £25,600 per year. This changed on 11 August 2023.
3. Your knowledge of English
Certificate of proof

How to obtain

Secure English Language Test (SELT)

Any

approved provider

UK qualification when you were under 18
Any UK high school or college
A degree that was taught in English
Any UK or international university
(There is a list of countries that do not need to prove their English Language skills*)
4. Your personal documents
A valid passport that shows your identity and nationality

A Certificate of Sponsorship from your employer which clearly states their name and sponsor licence number (you can ask your employer for this)

Evidence of funds to be able to apply for your visa, to set up your life in the UK and support yourself while here (this can be proved through bank statements, log books, letters etc.)

A criminal background check from every country you have lived in for at least 12 months

A Tuberculosis (TB) medical test if you are from a certain country
Any document not in English or Welsh will need to be translated by a sworn translator.
All visa applications, including Skilled Worker Visas, are now done online via the Government's website. It is recommended that you collate all information and paperwork before you apply. 
Contact us for our expert advice
* The list of countries that do not require an English language test:
Antigua and Barbuda

Australia

The Bahamas

Barbados

Belize

The British Overseas Territories

Canada

Dominica

Grenada
Guyana

Jamaica

Malta

New Zealand

St Kitts and Nevis

St Lucia

St Vincent and the Grenadines

Trinidad and Tobago

USA
If you have any questions about the changes or want legal advice, contact
Woodcock Law & Notary Public today. Contact us by phone on 0330 133 6490 or
by email at info@woodcocklaw.co.uk.