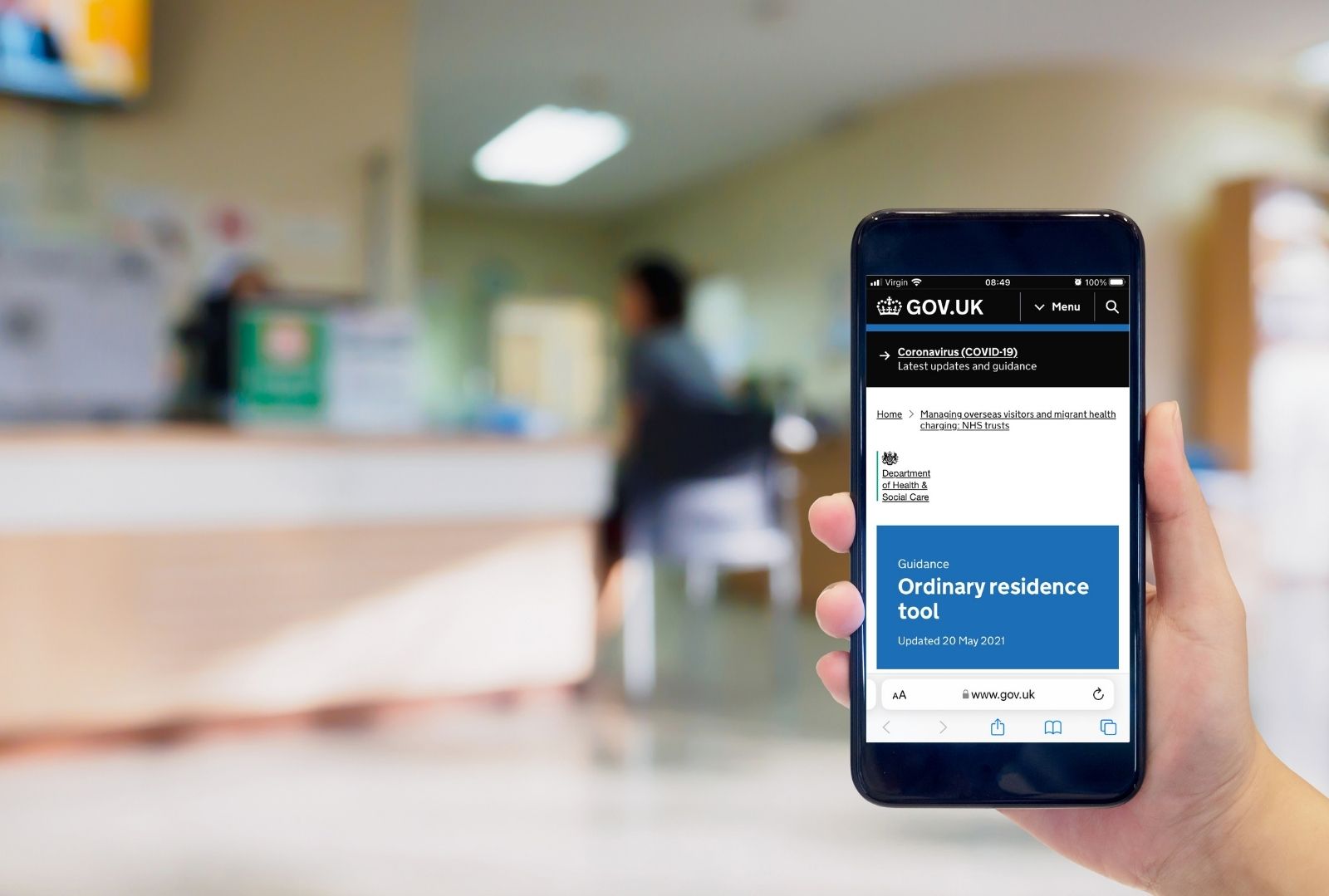 What is ordinarily residence?
In the UK, a person is ordinarily resident if they live in the UK:
Lawfully

Voluntarily

For settled purposes as part of their day to day life.

Essentially, if you have lawful and reasonable grounds to be in the UK, be it for work or other, it is likely that you have ordinarily resident status. The following categories are some of the main examples that grant an individual the status:
Entry for settlement

Employment

Business

Self-employment

Study

Retired person(s)

Working holidaymakers.
There is not actually any agreed definition of ordinarily residence in the UK. Each case is looked at and considered according to its own merit. The factors that the government takes into account include time, intention, and continuity. 
To be considered ordinarily resident, your time in the UK must show a degree of continuity. It is important to note that 'continuity' in this case does not mean that your stay in the UK is indefinite. If you are a student, for example, you may only have committed to living in the UK for a few years, but you would still be considered ordinarily resident. 
In some cases, individuals must have been granted indefinite leave to remain (ILR) in order to be considered ordinarily resident in the UK. This is not a requirement for everyone, however, and for EEA and Swiss citizens the requirements are slightly different. The Government have provided more information about how foreign nationals can be considered ordinarily resident.
How long do you need to live in the UK to be ordinarily resident?
There is no minimum period of time you need to be living in the UK to be considered ordinarily resident. It depends on the nature of the individual's connection to the UK.
What does it entitle you to?
Ordinarily residency is assessed by the government when deciding if an individual is entitled to access NHS healthcare, whereby healthcare is free at the point of service. You need to be considered ordinarily resident in order to have access to NHS services. 
It is important to note that, even in the cases where a patient is not ordinarily resident, they are still able to access some NHS services for free. Diagnostic tests, for example, are free to all, as is the treatment for diseases detected by them. A&E services are also free, but charges for treatment may be incurred after admission. 
The ordinarily residence test
An individual's entitlement to NHS services is often determined by an ordinarily residence test. Something called the ordinarily residence tool is used to help the authorities assess an individual's entitlement to NHS services. 
The tool includes a list of questions that reveal an individual's circumstances and whether they grant them access to NHS healthcare services. Some of the of questions the tool includes are as follows: 
Does the individual's housing situation in the UK appear stable?

Are they employed, self-employed or are they a recognised job seeker in the UK?

Do any close family also live in the UK?

Do they intend to stay in the UK for 6 months?

 
The above examples are not exhaustive, and are only some of the factors considered when determining an individual's status. 
British citizens have an automatic right of abode in the UK. This means that they are free to live in the UK without immigration control. If a British citizen who has been living abroad returns to the UK to settle, they will be able to pass the ordinary test upon their return. However, British citizens who are no longer living in the UK cannot be said to be ordinarily resident in the UK. 
When is the tool not relevant?
The use of the tool would not be relevant in some circumstances. The following circumstances are examples of when the need to use the tool would be eliminated:
Non-UK nationals who are subject to immigration controls and do not have ILR cannot meet the test.

Non-UK nationals with temporary leave to remain of 6 months or more will have their healthcare covered by Immigration Health Surcharge arrangements. This means that the test is not needed.
Woodcock Law are experts on all issues related to immigration?
Need immigration advice? Contact us today. 
If you have any questions about the changes or want legal advice, contact
Woodcock Law & Notary Public today. Contact us by phone on 0330 133 6490 or
by email at info@woodcocklaw.co.uk.