COVID-19 travel guide: Cruise ship safety
New rules are being implemented on cruise ships to ensure the safety of all passengers and crew members after the outbreak of the new highly-transmissible COVID-19 variant Omicron. In this blog, Woodcock Law explains the government guidance on how to travel via cruise ship safely if your holiday is still going ahead.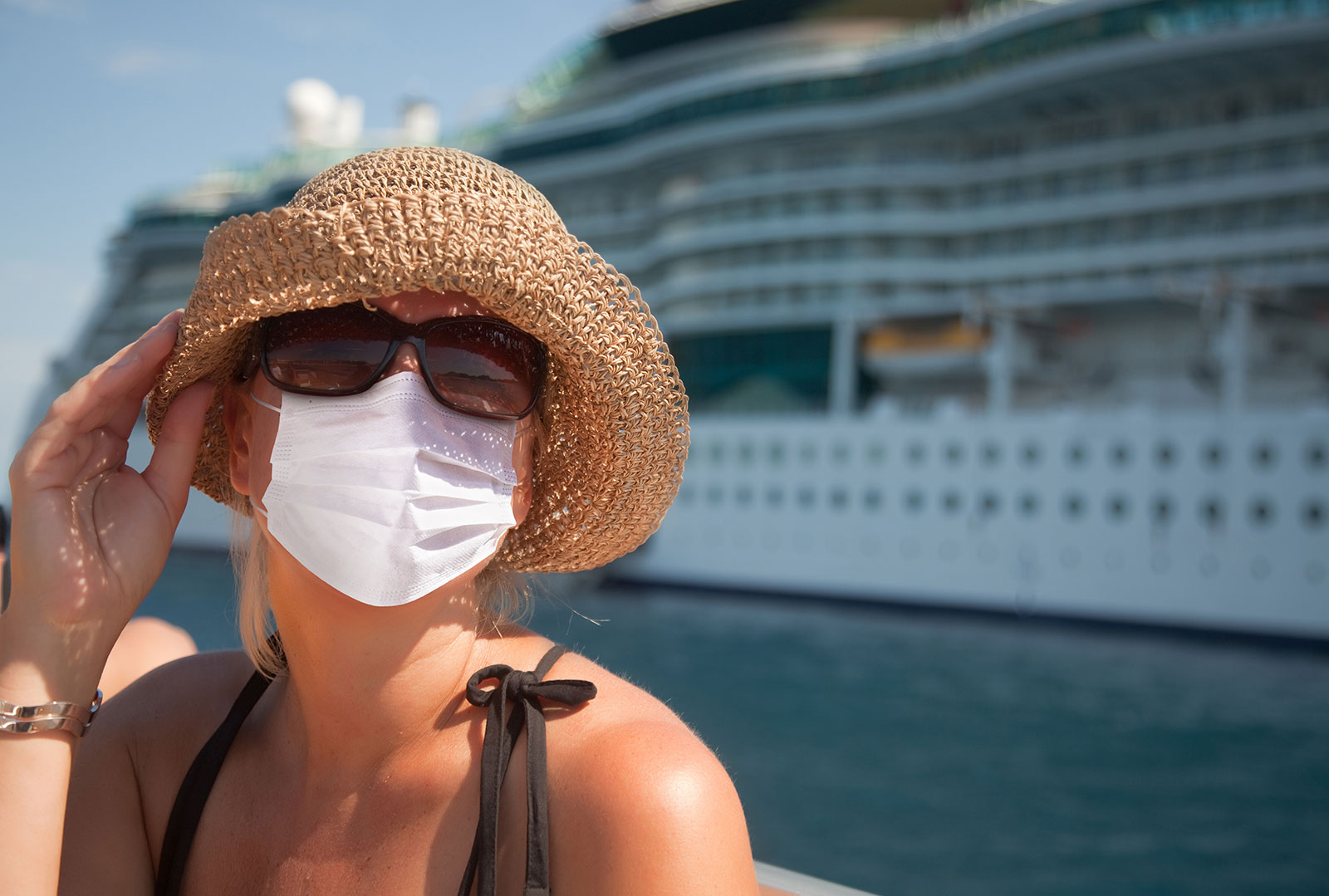 All passengers from inside or outside of England are advised to check their local travel restrictions before making any plans to travel.
It is now mandatory to present all domestic cruise operators with a negative COVID-19 test before boarding the cruise ship.
Be aware when booking a domestic cruise
When booking a cruise that docks outside of English ports, you should:
Check that the activities of the cruise are allowed in the UK nations you plan on visiting.

Ensure you understand all pre-travel and onboard rules the travel agent or cruise operator provides at the point of booking.

It is more important than ever to purchase travel insurance to protect your holiday and yourself when travelling. If you already hold travel insurance, check that it is valid for where you are travelling and that it provides appropriate cover whilst you are onboard.

Familiarise yourself with the

UK Chamber of Shipping COVID-19 guidance for passengers

.

It is advised by the government that you be tested 1-3 days before your departure, even if you are fully vaccinated. If you test positive you must isolate and not travel. Visit the NHS website for current, helpful advice.
What can you do to protect yourself from COVID-19 on the cruise?
It is recommended that all travellers are fully vaccinated  prior to boarding a cruise ship.
You are fully vaccinated if you have completed a full course of immunisation through the UK vaccination programme. This must have been completed more than 14 days before joining the cruise.
However, anyone under the age of 18, who has a medical exemption or is involved in a vaccination trial will not be expected to be vaccinated. 
Operators of cruise ships are being encouraged for the protection of all passengers and crew members to publish this policy, to make everyone aware before travelling.
Will there be any rules when onboard?
Social distancing
Different cruise operators may have different rules, GOV.UK are currently stating that social distancing will be required when onboard, (2 metres or 1 metre with additional precautions) in areas such as ports of entry for passengers, disembarkation and border control.
This will help reduce the spread of any variants of COVID-19 from being transmitted between people.
Keep up to date with the latest information on your specific cruise operator prior to travel. 
Masks
The wearing of masks is advised, and should be worn over your nose and mouth when in covered or shared spaces.
Contact
Try to avoid touching your eyes, nose and mouth or coming into contact with anyone that is sick. To prevent the virus spreading, wash your hands as often as you can or use hand sanitiser that is at least 60% alcohol. 
If you develop any symptoms of COVID-19 you must stay in your cabin and notify a member of the onboard medical center immediately. If there is anyone else in your cabin with you, they should follow this rule as well.
If visiting or returning from the UK on an international cruise, you must complete a passenger locator form. This should be done: 
48 hours before boarding, if the cruise is less than 19 days; or 

during the cruise, if it is more than 19 days.


Passenger locator form
The form must be completed and contain information about all the countries you have travelled into within the past 10 days before arriving back into the UK. This includes all places where the cruise ship docked, even if you did not disembark from the ship.
The form must also be filled out even if you are only transiting through the UK.
You do not need to fill out the form if:
You are on an international cruise, but will not leave the ship at any point in the UK.

You are on a cruise that starts in the UK and will only call in at UK, Ireland or the Channel Island ports.
COVID-19 testing and quarantine rules
Travel testing and quarantine rules apply for all people arriving on an international cruise ship. Separate guidance is given for all areas of the UK. For up to date information in these areas follow the links below:
What to do when you get home?
If you are fully vaccinated:
Get a test

3-5 days after your trip. If you test positive, you and any other people you travelled with should isolate to protect others from being infected.

Monitor your COVID-19 symptoms,

isolate

and get tested if symptoms develop.

 
If you are not fully vaccinated:
Self quarantine for 7 days after cruise travel, even if you get a negative test result.

If you do not get a test, you must self quarantine for 10 days after your cruise trip.

Avoid contact with vulnerable people for 14 days after your trip, whether you get tested or not. This will help protect them and the spread of any symptoms.

 
Local recommendations or requirements related to travel must be met upon return.
If you have any questions about the changes or want legal advice, contact
Woodcock Law & Notary Public today. Contact us by phone on 0330 133 6490 or
by email at info@woodcocklaw.co.uk.