New travel permit needed for non-EU citizens travelling within the Schengen Zone
The EU has announced a new digital travel permit, the European Travel Information and Authorisation System (ETIAS), which is required for all non-EU citizens entering the Schengen Zone. The system is set to start operation in 2024.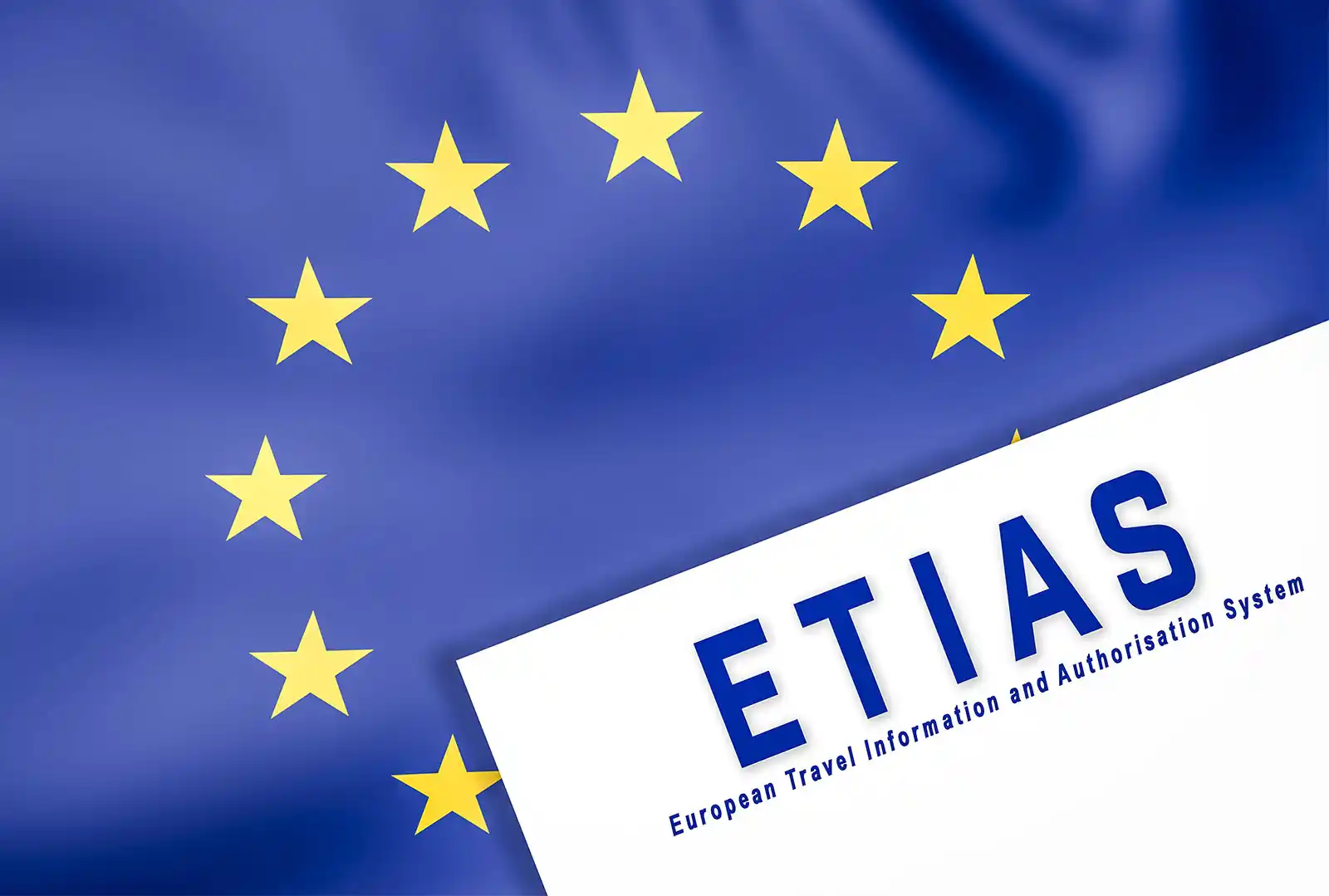 Since leaving the EU, British citizens no longer have the right to travel freely, work and study in the Schengen Zone. 
The Schengen Zone is a group of 27 countries in Europe that have free movement between their shared borders.
There are currently 63 countries that can enter the Schengen Area visa-free for up to 90 days for business or tourism. This group includes the UK and UK citizens. From 2024, the new ETIAS Visa will be required upon entry to any Schengen country. 
Why is the ETIAS being introduced?
The ETIAS is being introduced for a number of reasons. Its main aim is to protect the citizens of the countries within the Schengen Area. But it is beneficial to travellers, too.
The ETIAS does a full background check on the applicant and will detect if the individual wishing to travel is a threat. If it is deemed they are, their application will be denied.
This will help make Europe much safer while working alongside their visa-free entry policies.
The ETIAS aims to do a number of other things to help both citizens and travellers:
It will save time and hassle
Improve border management
Prevent irregular migration (entering a country outside of their accepted means)
Help prevent the spread of pandemics
Help the fight against terrorism
How do I obtain an ETIAS?
It will work in a very similar way to the USA ESTA. If you have applied for one of these before, the process will be very similar.

Will I need one?
If you are a citizen travelling from any of the 63 visa-free countries, including the UK, you will need an ETIAS from 2024. Check the list of countries here: https://www.schengenvisainfo.com/etias/who-needs-etias/

How do I apply?
The application is available online only. The ETIAS is not a physical document, but an electronic one.

What information will it ask me for and how long will it take?
The application time is about 10 minutes per person and takes between 4-14 days to be approved.
The ETIAS needs your basic information such as your name, date of birth, place of birth and current address.
It will ask about your background, medical history and criminal checks.
Also, you need to state where you are travelling to and provide your contact details.
The questions you have to answer will vary slightly depending on your criminal check and medical answers, and what country you are a citizen of.
You must answer truthfully and honestly, or it will be rejected.

How much is it and how long does it last?
The ETIAS costs €7 and lasts for 3 years.
It is free of charge for all under 18s and over 70s. Adults must complete the ETIAS on behalf of the minor.

Can I get an ETIAS now?
No, they are not available until 2024. Until it is officially introduced, British passport holders will be able to continue to travel within the Schengen Area visa-free.
This blog will be updated with the application link once it becomes live.
Contact us for our expert advice
Woodcock Law are immigration experts and are here to help with your UK visa application. Contact us now for your FREE 10 minute consultation.
If you have any questions about the changes or want legal advice, contact
Woodcock Law & Notary Public today. Contact us by phone on 0330 133 6490 or
by email at info@woodcocklaw.co.uk.