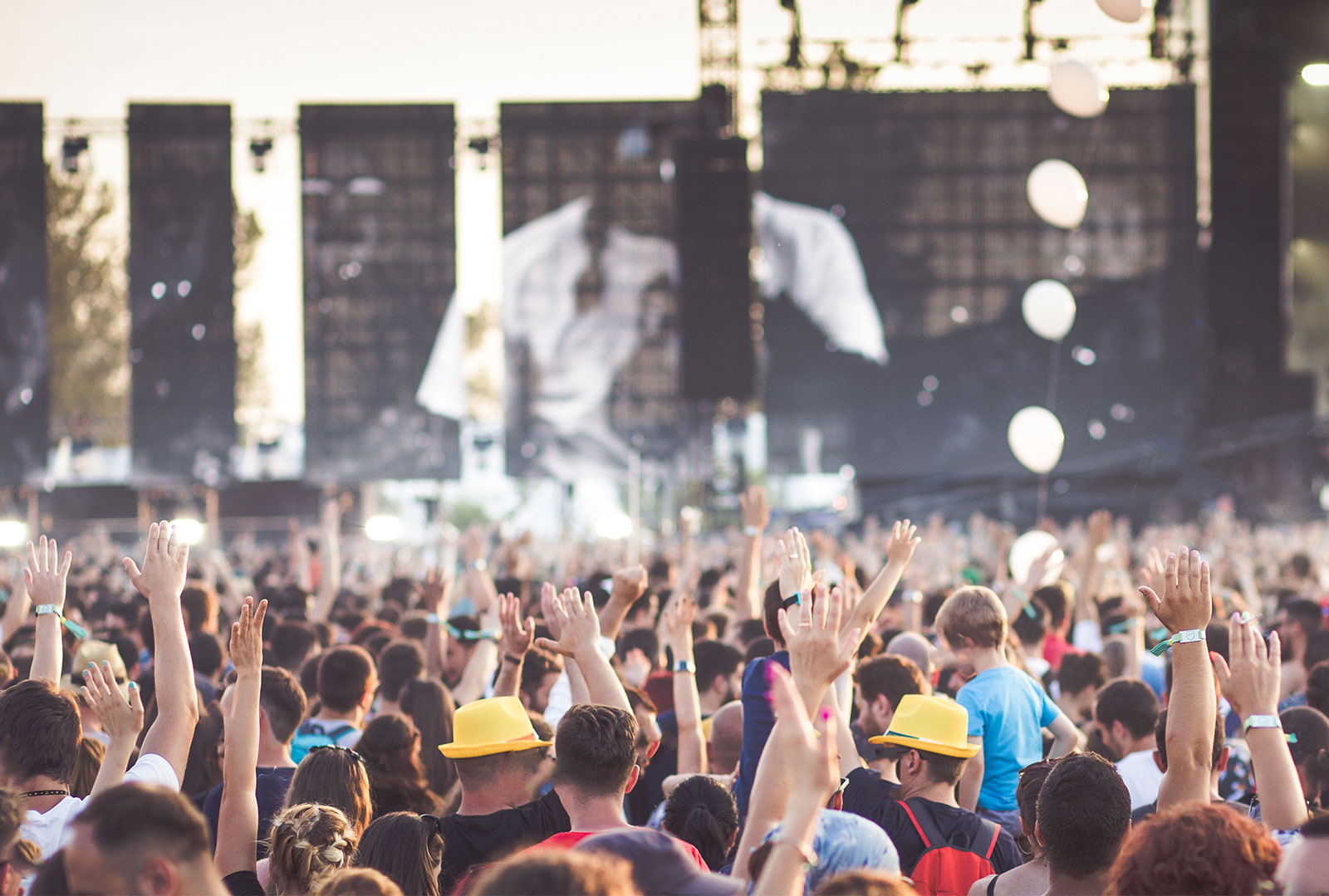 What is the Permit-Free Festival List, and why does it matter to event organisers?
Music festivals and other events like them are often what people look forward to most every year. Millions of people attend festivals to enjoy watching some of their favourite performers live on stage.
Although it is not at the forefront of the audience's mind, immigration law plays a huge part in getting the world's stars on stage. Most people have never watched their favourite act and thought 'I wonder what kind of entry route they used to come to the UK'. However, if you are an event organiser, you are right to ask.
This is where the Permit-Free Festival List comes in. It is list issued by the Government stating which festivals can host foreign performers. Because of this, entertainment festivals do not need to issue a Certificate of Sponsorship.
The foreign performers at the listed festivals are able to enter the UK using different routes to the usual points-based methods, such as the Standard Visitor Route or the Permitted Paid Engagement visitor route. The festivals on the list are known as Permit-Free Festivals.
As a result, it is in the interest of every festival organiser and promoter to have their event on the Permit-Free List, from the Glastonbury Music Festival to the Leeds Music Festival and beyond. Being on the list will make booking foreign talent considerably easier.
If you fit the description of any of the below, then it is likely that the Permit-Free Festival List matters to you:
You are a music festival/entertainment festival promoter or agent looking to book a foreign performer

You represent an agency that works with foreign talent

You run a festival that features foreign talent/foreign live bands

You have previously run a festival that has featured foreign performers

You work for a talent agency that books foreign talent for UK events
If you are, or you represent, an overseas performer, it is important you check that the festival(s) you want to perform at is on the Permit-Free List. This is because performing at festivals that are not on the list will require a different route of entry into the UK.
Does your festival need to be on the Permit-Free list to go ahead?
UK festivals and events are not legally required to be on the Free-Permit List, nor is it possible for all festivals to be placed on the list. 
Also, the Free-Permit list is designed to make it easier for foreign performers to enter the UK to perform and be paid money without going through the usual routes of entry. Placement on the list makes entry routes simpler but is not a requirement.
Which festivals are already on the list?
The official list of festivals and events that are currently on the Free-Permit List can be on the Government's website.
However, we have provided a full list below:
Aldeburgh Festival 

Barbican Festivals – Live from the Barbican

Belfast International Arts Festival

Belsonic

Billingham International Folklore Festival of World Dance

Boomtown Festival

Brass

Breakin' Convention

Brighton Festival

Brighton Fringe

Brouhaha international

BST Hyde Park

Cambridge Folk Festival

Camp Bestival

Celtic Connections

Cheltenham Festivals (Jazz, Science, Music & Literature Festivals)

Cornwall International Male Choral Festival

Creamfields North

Creamfields South

Dance Umbrella

Download

Edinburgh Festival Fringe

Edinburgh International Book Festival

Edinburgh Children's Festival

Edinburgh International Festival

Edinburgh International Jazz and Blues Festival

Flamenco Festival at Sadler's Wells Theatre

Freedom Festival

Garsington Opera

Glasgow International Jazz Festival
Glastonbury Festival
Glyndebourne
Global Streets

Greenbelt

Green Man

Greenwich and Docklands International Festival

Harrogate International Festivals

Hay Festival

Huddersfield Contemporary Music Festival

Isle of Wight Festival

Latitude

Leeds Festival

Llangollen International Musical Eisteddfod

London International Festival of Theatre (LIFT)

London Jazz Festival (EFG)

Love Supreme

Manchester International Festival

Meltdown (Southbank Centre)

Norfolk & Norwich Festival

Out There Festival

Parklife

Reading Festival

Shubbak

Sonica

Snape Proms

Southbank Centre Festivals

SPECTRA Festival of Light

The Royal Edinburgh Military Tattoo

The Warehouse Project

VAULT Festival

Wilderness

Wireless Festival

WOMAD

WWE Live
If your festival appears on the above list, then your festival is already recognised as Permit-Free and there are no further actions you need to take.
What do you need to do to be placed on the list?
Having your event/festival on the Permit-Free List means the performer(s) you are looking to host at your event/festival will be able to enter the UK considerably easier than if they enter using a different route.
However, not all UK festivals are able to join the list. Your festival must meet a list of requirements has to meet to be eligible to go on the Free-Permit List. These requirements are concerned with:
The length of time your festival has been running for

How many foreign performers feature at your event/festival

How big the audience of your event/festival is
What documents do you need to provide?
Before your festival can be placed on the list, there are some documents that you are required to provide to ensure that the Government can be sure that your festival meets all of the requirements.
The documents required include but are not limited to:
Press cuttings relating to your event

Evidence from the local police or licensing authority concerning your event/festival

Copies of the event/festival brochures or programmes

Confirmation of ticket sales and attendance details
How do you send your application?
Once you have checked that you fulfil all of the Government's requirements and you have collected all of the required documents, you are ready to send your application to be reviewed. 
All of your evidence documents need to be sent to the Permit-Free Festival admin inbox via PFFAdmin@homeoffice.gov.uk. 
It is recommended that large documents be sent as ZIP files. 
If your event/festival is due to take place between 7 April 2022 and 6 April 2024, and you wish for it to be included on the Permit-Free List, you must submit your application, along with all of the required evidence, by the 31st of January 2022.
Who can I contact if you have questions?
If you, as an event promoter, organiser or other, have any questions regarding the Free Permit List you are also encouraged to contact PFFAdmin@homeoffice.gov.uk with your query.
If you have any questions about the changes or want legal advice, contact
Woodcock Law & Notary Public today. Contact us by phone on 0330 133 6490 or
by email at info@woodcocklaw.co.uk.