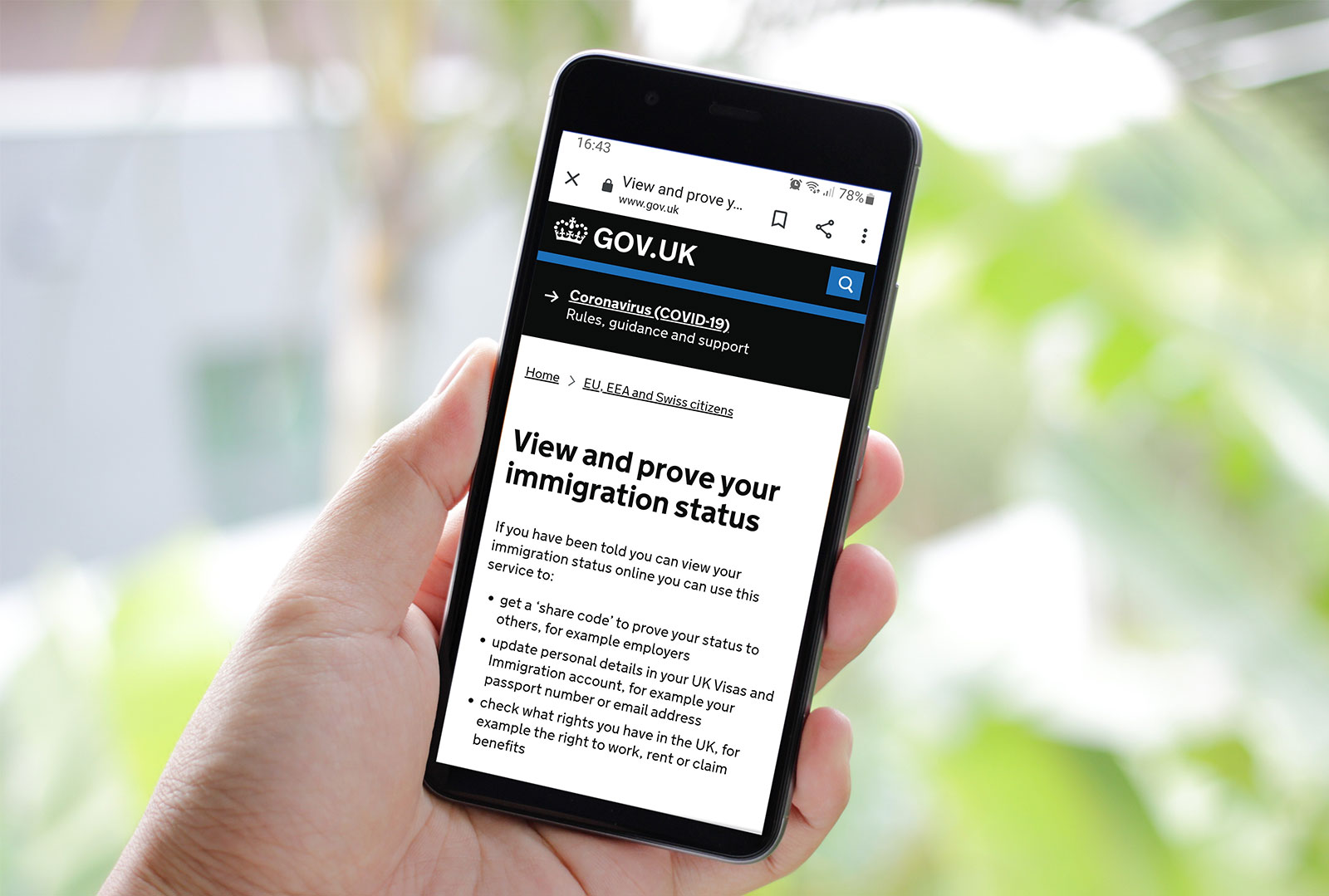 By Vibha Angre, Legal intern
With the EU Settlement Scheme deadline approaching on 30 June 2021, the need to prove one has the Right to Work has come into focus. EU, EEA, and Swiss Citizens are questioning how to prove their right to work in the UK. 
The UK Home Office has released updated guidance on proving the right to work for these nationals, which is to come into effect from 1 July 2021. This article highlights and explains the key points of this guidance. 
Guidance until 31 August 2021
If you are an EU, EEA, or Swiss Citizen looking to work in the UK, you may continue to use your passport or national identity card to prove your right to work. This form of proof will only be valid until 31 August 2021. 
Guidance From 1 September 2021
From 1 September 2021, new rules to prove and check right to work will come into force. EU, EEA, or Swiss Citizens will be required to prove their lawful immigration status in the UK to secure employment. This rule does not have a retrospective effect.
This means that EU, EEA, and Swiss citizens will not be able to use their passports and national identity cards to prove their right to work in the UK. This is replaced by a new system of checking their right to work on an online portal. 
New Checks on Right to Work
Employers will need to check the employees' right to work using 
1. A share code; 
2. Their date of birth. 
What Is a share code? 
The EUSS has provided EU, EEA, and Swiss citizens in the UK a 'View and Prove' facility. This allows you to prove your immigration status to your employers with its "Share Code" facility. The share code option enables your employer to view your status online and check if you have the right to work in the UK. 
What if I do not have a share code?
You will not have access to the 'Share Code' facility if you do not have a UK immigration status. In this circumstance, the employer can check the original documents of the employees instead. 
What documents give me the right to work? 
If you are an EU, EEA, or Swiss citizen, with a passport or national identity card then you can prove your right to work with documents like an endorsement such as a work visa. Additionally, you can also check what documents you will need online. This link will help you answer questions specifically and find out what your specific document requirements will be. 
Note to employers 
Civil Penalty: 
If you are an employer and have employed someone without carrying out the correct 'Right to Work' checks then you can face a civil penalty of a maximum imprisonment of 5 years and an unlimited fine. The Code Of Practice On Preventing Illegal Working: Civil Penalty Scheme For Employers, places a liability on the employers to ensure that no person is illegally working in the UK. The final version of this code is due to be published soon, however, the current draft provides employers with an array of information on the 'Right to Work' checks and penalties applicable from 1 July 2021. 
Discrimination: 
As an employer conducting right to work checks, you must ensure there is no discrimination and that you are abiding by the Code Of Practice For Employers: Avoiding Unlawful Discrimination While Preventing Illegal Working.
If you employed someone before 31 December 2020 but they haven't yet applied to the EUSS, then the Home Office will be issuing guidance on this matter by 30 June 2021. You are advised to keep up regular checks on the website for further guidance. 
If you have any questions about the changes or want legal advice, contact
Woodcock Law & Notary Public today. Contact us by phone on 0330 133 6490 or
by email at info@woodcocklaw.co.uk.