Section 3C and 3D leave: extending leave for those with pending immigration applications, appeals and reviews
The Home Office has systems in place called 3C leave and 3D leave that extends a person's leave if they are near the end of their leave to enter or remain in the UK. This system stops immigration applicants from becoming an overstayer in the UK whilst decisions and appeals are pending regarding their immigration application.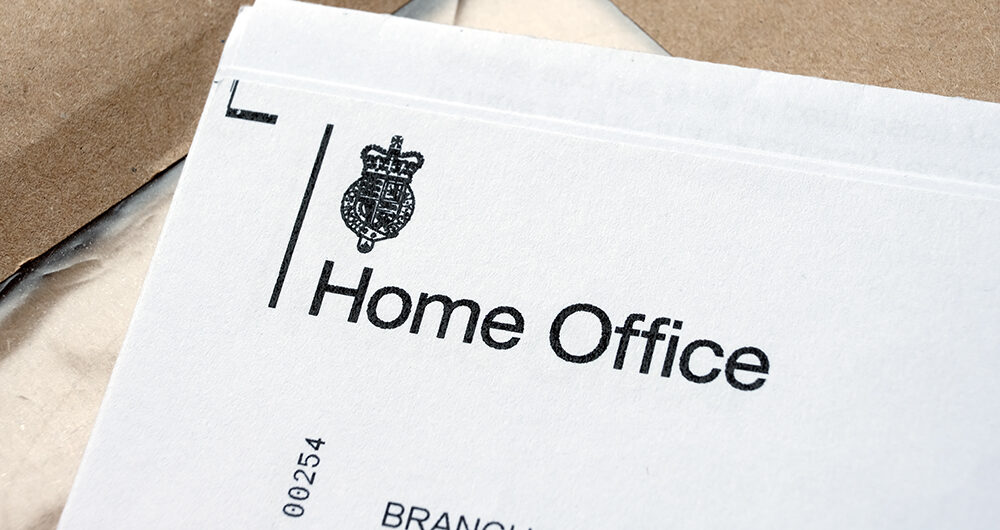 Out of time appeals
Usually, an appeal made out of the relevant time limit does not extend section 3C leave. However, if the Tribunal allows an appeal made out of time to proceed, section 3C leave resurrects from the date that the appeal was made. Section 3C leave does not start from the date the extension of time was granted, and it will not be resurrected if the Tribunal does not grant an extension of time.
My appeal was successful after the Tribunal extended my time to appeal
You will not be disadvantaged by the break in your leave in any future application for immigration leave. Gaps in your leave will be treated as though you were lawfully in the UK.
What is section 3C leave?
Section 3C leave is complicated. Essentially, it stops immigration applicants from becoming an overstayer or having no valid leave if they are awaiting a decision on their application, have an appeal or an administrative review pending. 3C leave is given automatically.
What is an in-time application?
An in-time application is an application made by a person in the UK who has leave to enter or remain at the time of their immigration application. Only in-time immigration applications and appeals qualify for 3C leave.
Extending immigration leave in the UK with section 3C
There are three circumstances in which Section 3C of the Immigration Act 1971 will extend a person's leave.
An application has a decision pending
Section 3C leave will be given if:
You have limited leave to enter or remain in the UK

You have applied to the Secretary of State for variation of that leave

Your application for variation was made before the leave expires

Your leave expires without the application for variation having been decided

Your application for variation is neither decided nor withdrawn
An appeal is pending
Section 3C leave will be given during any period when:
An in-country appeal is brought

The appeal is pending and has not been decided
An Administrative Review is pending
Section 3C leave will be given during any period when:
An administrative review is sought

The administrative review is pending and has not been decided

No new application for leave to remain has been made
Please note: if you leave the UK, your section 3C leave will end.
My leave has expired, and I have not made my application
Unfortunately, leave cannot be extended by section 3C if a person's current leave expired before the making of the application.
I have an EEA application
Section 3C does not extend leave for applications made for a residence card under the EEA Regulations.
My application was deemed invalid
If an application is deemed invalid by the Home Office and a fee has been paid, the Home Office will provide the applicant a single opportunity to correct any omission or error. The applicant must respond to this request within 10 working days.
My application has been validated after sending in the requested information
If the application is validated after the requested information is received, the application will be valid from the date the application was first made, not when the additional information was received. The section 3C leave will start from the date the existing leave expires.
My application has still been decided as invalid, or I did not send in the requested information
If additional information is not received as requested by the Home Office, or if it is given but the application is still decided invalid, section 3C leave will not be given. 
I want to make a new application whilst waiting for the outcome of another immigration application
You can only have one application pending with the Home Office at one time. If you submit a new application, your current application will be abandoned, and any review or appeal associated with it.
I want to withdraw my application
If you withdraw your visa / immigration application and you no longer have a valid visa (i.e. it expired whilst awaiting the decision on the application you are wanting to withdraw), then you will become a person without valid leave in the UK and you will no longer be covered by 3C leave. You will either need to leave the UK or submit another visa application.
What is Section 3D?
Section 3D was recently added to the Immigration Act 1971 by section 11 of the Immigration, Asylum and Nationality Act 2006. 
Who does section 3D leave apply to?
Section 3D only applies to people whose leave was revoked or curtailed before 6 April 2015 and have appeals pending against the decision under the pre-6 April 2015 appeals system.
How does section 3D leave work?
When an applicant's leave to enter or remain is curtailed or revoked, section 3D extends your leave while an appeal against that decision is brought or pending. 
As a result of changes in appeal rights by the Immigration Act 2014, decisions to curtail or revoke leave no longer have a right of appeal. Therefore, section 3D only applies to those mentioned in the above section. 
Those who have section 3D leave remain on the conditions attached to the leave that has been revoked or curtailed. Like section 3C leave, conditions may be varied by the Secretary of State.
DISCLAIMER
Information in this guide is correct as of 3 August 2023. The Government has not updated the information since 21 October 2021.

Please refer to GOV.UK for the latest immigration and visa application guidance.
Woodcock Law is an expert provider of immigration advice.
Contact us today if you need any guidance.
If you have any questions about the changes or want legal advice, contact
Woodcock Law & Notary Public today. Contact us by phone on 0330 133 6490 or
by email at info@woodcocklaw.co.uk.