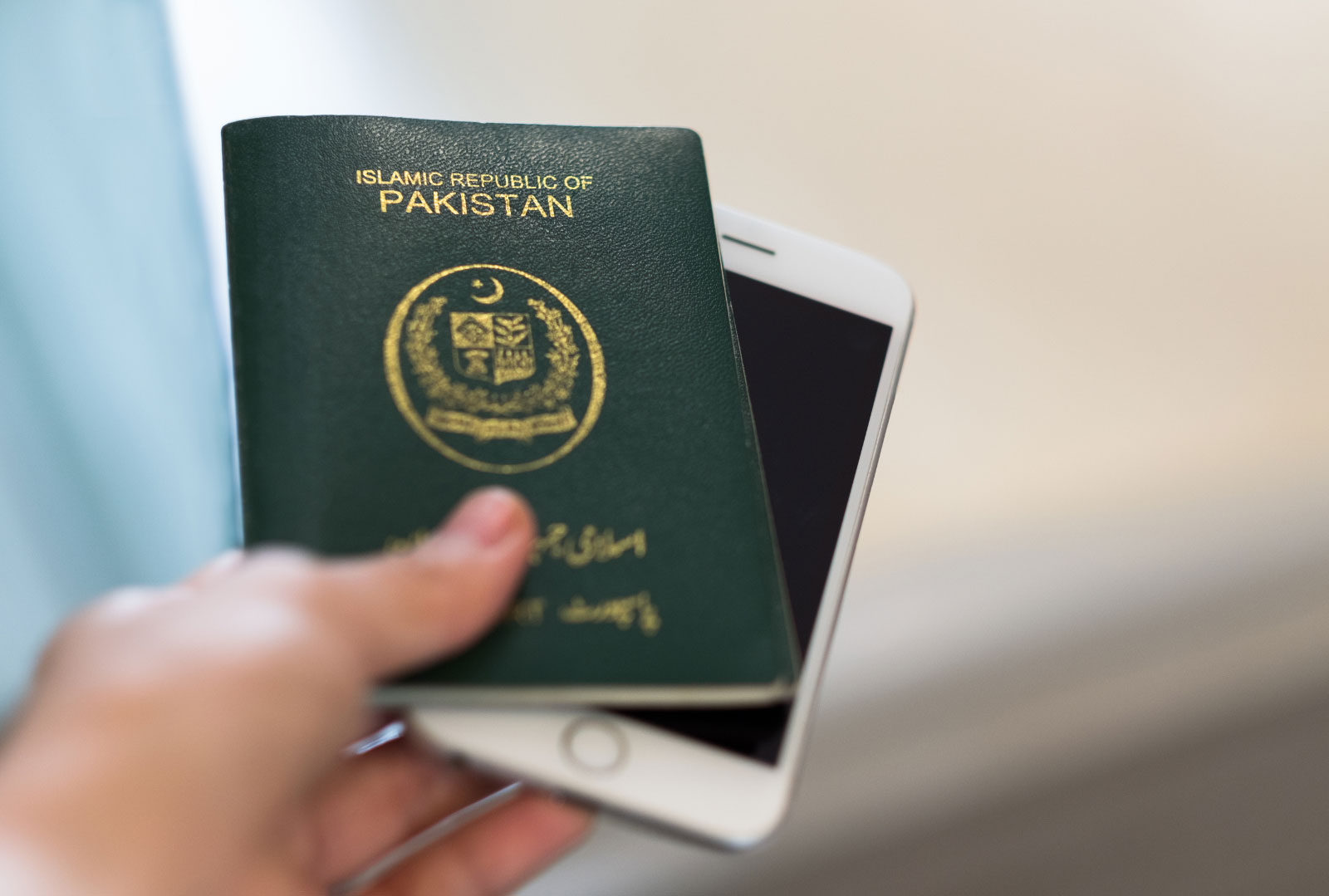 The UK is a popular destination for Pakistani workers. There are over one million Pakistanis currently living in the UK, many of whom have a Skilled Worker Visa. 
In order to collect reliable data about emigration and combat illegal travel, the Pakistani Government has a rule in place that requires you to get what is known as a Protector stamp. The Protector is a stamp that is put on your passport to prove you have been allowed to leave Pakistan to work in a foreign country. 
Pakistani airport personnel will not allow you to leave Pakistan if you do not have a passport with a Protector stamp.

Here are some of the documents required when applying for a Protector stamp:
Valid passport

Your Computerised National Identity Card (CNIC)

Your visa work permit

Your employment offer/contract

An undertaking form (to ensure you would not become illegal in your destination country)

The Protector stamp will be a requirement for any Pakistani citizen who secures a job offer and sponsorship under the UK's Skilled Worker Visa route. 
If this is you, we can assist you with making sure all of your documents are in order and filled out correctly, thus allowing you to begin your life in the UK.
The Pakistani Government requires you to have a Protector stamp in order to leave the country. It is therefore important for you to ensure you are able to provide one.
We can assist you with the administrative processes involved with leaving Pakistan. Our checking service includes a full check and collation of all the documentation you need as part of your application to leave Pakistan and come to the UK. Amongst other checks, we ensure you have a valid Protector stamp.
If you have any questions about the changes or want legal advice, contact
Woodcock Law & Notary Public today. Contact us by phone on 0330 133 6490 or
by email at info@woodcocklaw.co.uk.