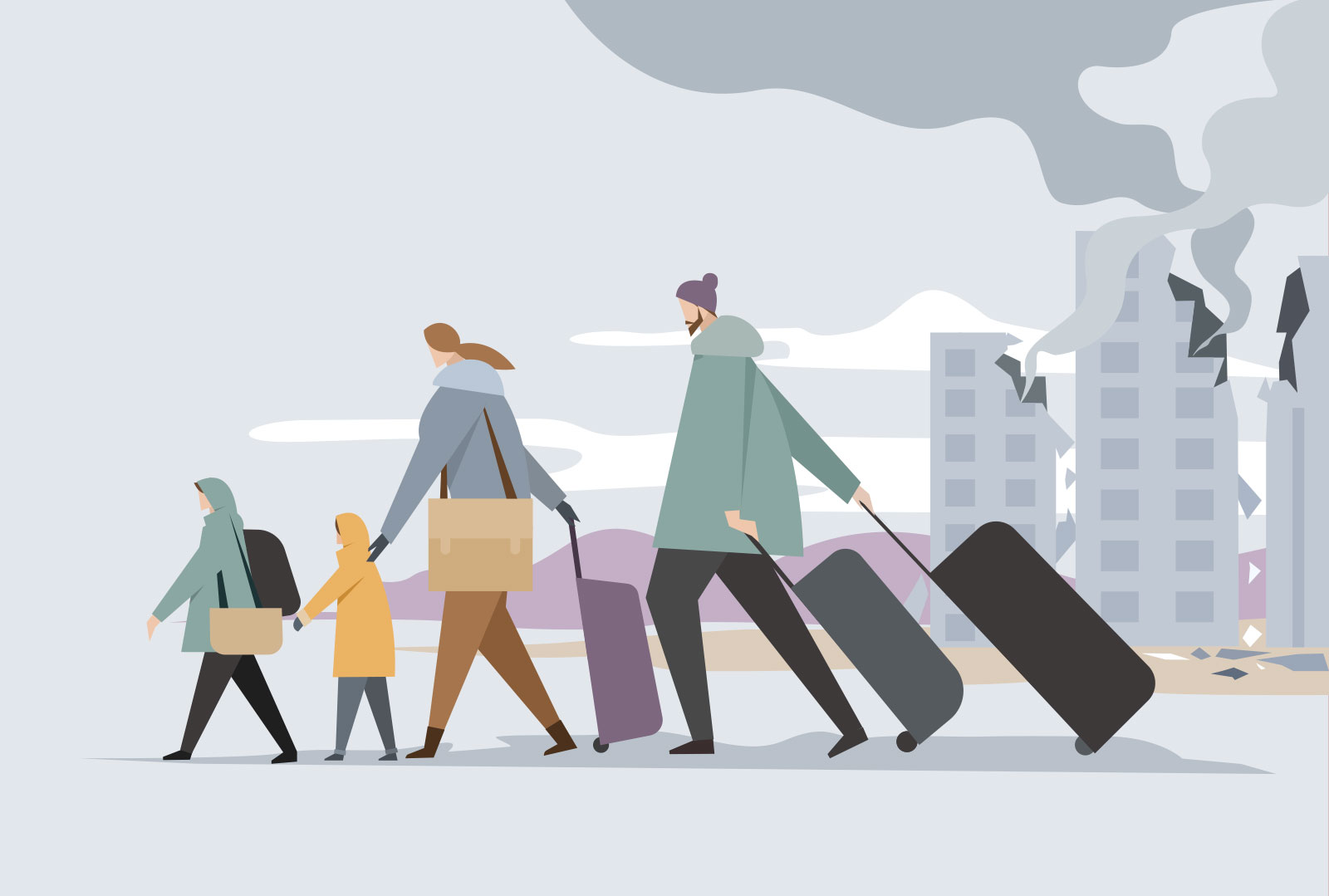 The UK Government confirmed yesterday (29 March 2022) that another visa route for Ukrainian nationals would be introduced to further tackle the ongoing refugee crisis.
The new route, named the Ukraine Extension Scheme, will mean some Ukrainian nationals can come to the UK with their partner and children. A further breakdown of the visa is detailed below:
A Ukrainian national will qualify for the Ukraine Extension Scheme if: 
They were in the UK with immigration permission on 18 March 2022 or;

Their last permission to be in the UK ended after 1 January 2022 or;

They were a child born in the UK after 18 March 2022.

A person who has immigration permission as a partner or child of a Ukrainian national who qualifies for the scheme, and who is not themselves a Ukrainian national, can also qualify. 
The news emerged via a Statement from Parliamentary Under Secretary Kevin Foster, and was confirmed by an official Statement of Changes, which is the formal way in which the Government announces changes to law.
The full Statement of Changes can be read here, with the information on the Ukraine Extension Scheme on page 11. 
As well as announcing the new visa route, the original statement also confirmed that all the Ukraine Visa Routes (the Ukraine Family Scheme; the Homes for Ukraine Sponsorship Scheme; and the new Ukraine Extension Scheme) will be formally incorporated into the UK's immigration rules. 
More about the UK Government's response to the refugee crisis, including a breakdown of each of the Ukrainian visas, can be found here. 
The original announcement confirmed again that all routes are free to apply for and all successful applicants will be granted full access to work, study and public funds while they're in the UK.
Mr. Foster's statement – which can be read here – also made reference to the application processes for the visas. Mr. Foster said: "People applying for entry clearance who have a valid Ukrainian passport are able to start their application overseas." 
He added: "if they appear to be eligible, they will be permitted to travel to the UK and granted permission to enter for 6 months on arrival, and they can complete their application for 3 years' permission to stay by providing biometrics in the UK."
The new Ukraine Extension Scheme will be launched on 3 May 2022 and, in conjunction with the other Ukrainian routes, is aimed at supporting the citizens of Ukraine who have fled the country since Russia's invasion in February 2022. 
If you have any questions about the changes or want legal advice, contact
Woodcock Law & Notary Public today. Contact us by phone on 0330 133 6490 or
by email at info@woodcocklaw.co.uk.