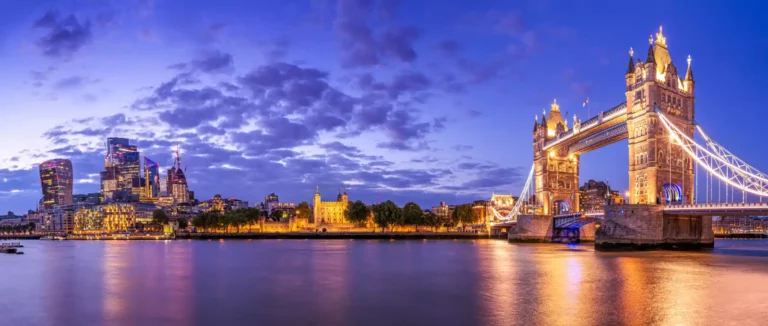 The UK is a popular destination for tourists from across the globe. It is home to some of the most visited tourist attractions in the world, and many people visit the UK to see them. 
Recent forecasts for 2023 suggest that there will be over 37.5 million visitors to the UK by the end of this year. With some of the world's most famous historical sites, architecture, music festivals, and museums, it is no surprise the UK is popular.
You can visit the UK for six months without needing a visa. In addition, if you come to the UK and decide you want to visit more often, you can get a visa that allows you to do so.
Before you come to the UK, you should check if you need a visa. Whether you do depends on your nationality; you can check if you qualify to visit without a visa here. You will also need to ensure that you can do what you want to do whilst in the UK. 
The activities not permitted as a visitor to the UK are listed below:
Paid or unpaid work for a UK company or as a self-employed person
Claim public funds
Live in the UK for long periods of time through frequent visits
Marry or register a civil partnership
Give notice of marriage or civil partnership.
If you wish to conduct any of the above activities, you will need a different type of visa.
If you need to apply for a Standard Visitor Visa, then your application should be sent online no more than three months before you plan to travel. The visa costs £100 and lasts for six months.
Though visitors to the UK are subject to the restrictions listed above, you are still able to come to the UK for the following purposes:
For tourism
To see family or friends
To volunteer for up to 30 days (with a registered charity)
To take part in a school exchange programme
To do a recreational course of up to 30 days
To study, do a placement or take an exam.
You can also conduct certain business activities with a Standard Visitor Visa. Activities of this nature include business meetings, the negotiation of contracts, and work-related training. 
The long-term Standard Visitor Visa
The long-term Standard Visitor Visa is for you if you want to visit the UK regularly. It can last for 2, 5 or 10 years and you can stay for a maximum of 6 months on each of your visits.
If you are under 18 when you apply, your visa will only be valid for up to 6 months after you turn 18 and, unfortunately, you cannot get a refund on the fee.
You may also be given a shorter visa than requested if the UK Government does not believe you can meet the eligibility requirements for the duration of the visa you applied for. If this is the case, you will not get a refund of the application fee.
Please note: your visa may be cancelled if your travel history shows you are repeatedly living in the UK for extended periods.
If you have any questions about the changes or want legal advice, contact
Woodcock Law & Notary Public today. Contact us by phone on 0330 133 6490 or
by email at info@woodcocklaw.co.uk.