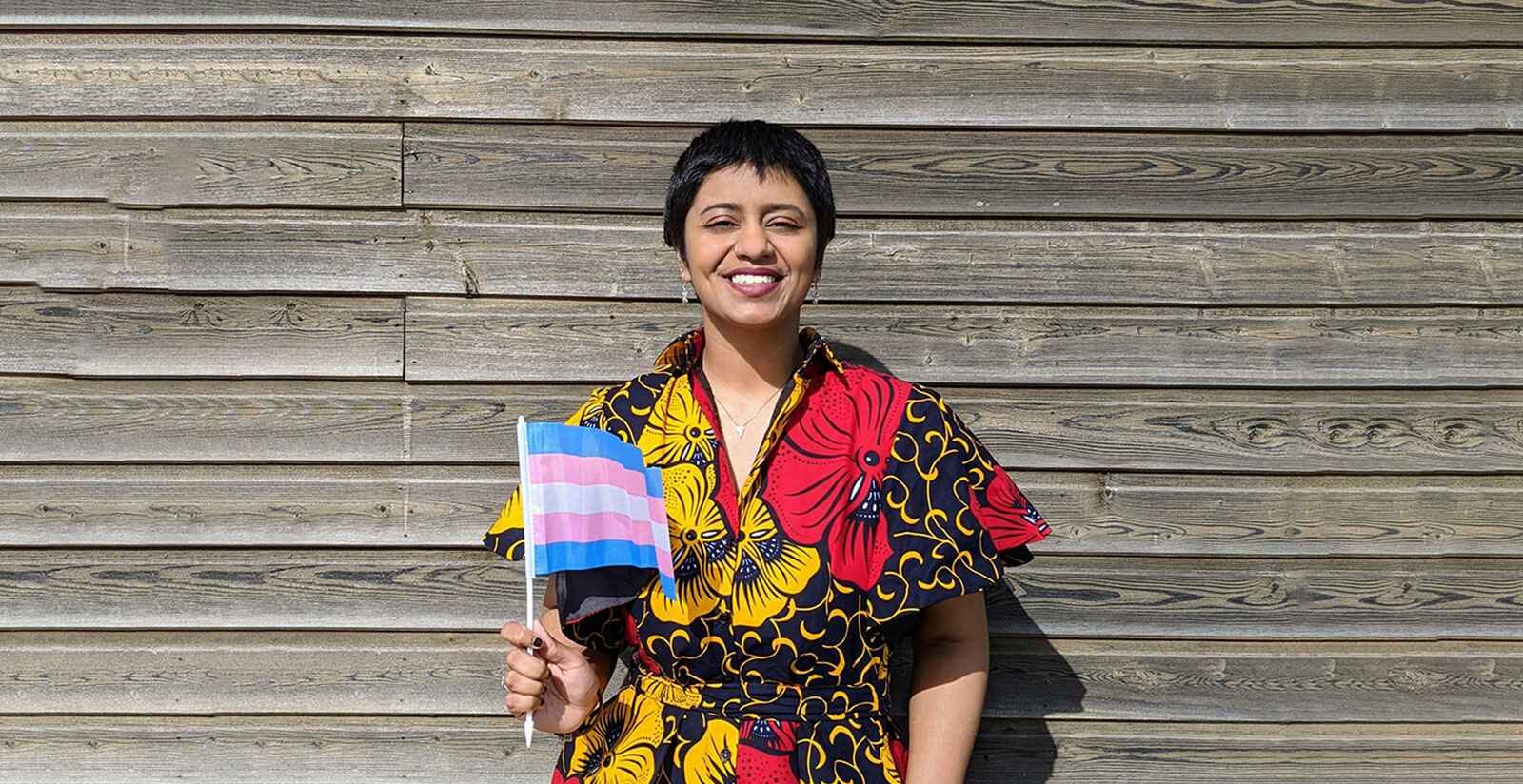 By Simran Roy
Operations Manager and Paralegal
Today marks the end of March and the start of a celebration; not just of the turn of the British weather for the better but for transgender people to embrace their chosen gender identities.
International Transgender Day of Visibility is an annual event that started in 2015 dedicated to celebrating transgender people and raising awareness of discrimination faced by them worldwide. It is also a celebration of their contributions to society.
For Transgender Day of Visibility this year, we spoke to our Operations Manager and Paralegal, Simran Roy about the importance of inclusion within the workplace.
'This time last year, I was in a completely different job role and had a different gender identity. Lockdown was when it really hit me that I might be trans and it was a very pivotal moment for me, especially since I had taken the decision to start with Woodcock Law, and it felt like my life turned completely upside down from that point on!
'I came out to my friends and family but was always a bit nervous about stating my preferred pronouns and coming out at the workplace but, with how wonderful and supportive the entire team was, I decided to make the leap. Immediately everyone asked me for ways in which to be more inclusive of my pronouns and kept checking what was most comfortable for me while trying to educate themselves to be better allies and that felt heart-warming.
'Nathan Woodcock (Principal Solicitor) and Hayley Mendelow (Marketing Manager) were some of the first people I came out to and their initial reaction was basically along the lines of 'wow, thank you for trusting us with this. How can we do better for you?'. I never told them, but I went home and cried that night because I was so happy! 
'Whenever you hear about Trans people coming out or being forcibly outed, it is often a tale of tragedy that serves as a warning for other Trans people to continuously second guess themselves and the people they might trust. 
'At Woodcock Law and Notary Public, I know that's not the case because every single person at the firm has my back. It's wonderful to feel so valued and I just hope my story gives hope to other Trans people that things can be better.'
Simran is active on social media and is part of multiple LGBTQ+ awareness and education groups. When they are not working on client casework, they spend time with their partner and small menagerie of animals at home including (but not limited to) a couple cats, a bearded dragon, two chickens and a tree frog.
Their preferred pronouns are They/Them and they use the honorific Mx.
If you have any questions about the changes or want legal advice, contact
Woodcock Law & Notary Public today. Contact us by phone on 0330 133 6490 or
by email at info@woodcocklaw.co.uk.