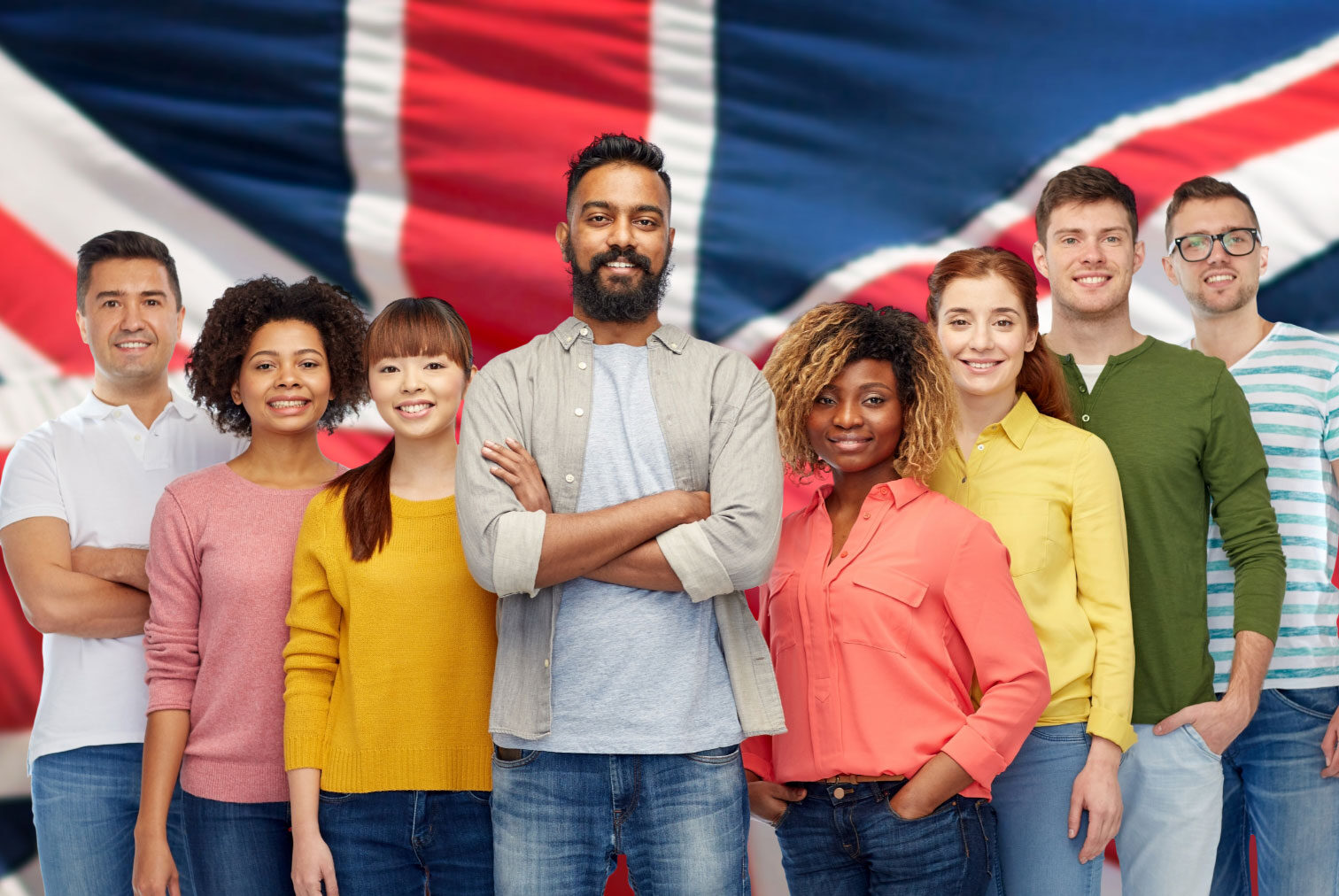 Introduction to the British citizenship application
There are many reasons people wish to settle in the UK. They might move for economic reasons, to be with family or to live with a spouse/partner. These things often lead people to seek a British citizenship application, whereby they become legally recognised by the UK government as a member of British society.
How do you get British citizenship?
The path to gaining British citizenship is a long one, and involves a number of steps. Immigrants in the UK need to have lived here for a number of years before they can be considered citizens and, before they apply for citizenship (via a process called naturalisation) they must first have been granted indefinite leave to remain (ILR).
What is Indefinite Leave to Remain?
When an individual has Indefinite Leave to Remain, it means that there are no time restrictions on their stay in the UK. They are free to live and work in the UK for as long as they like, without the need to apply for a Visa extension. They are also free to leave and return to the UK without any immigration restrictions. 
For EU nationals who had been living in the UK for five years before 31 December 2020, ILR (also known as settled status) was likely gained through the Settled Status Scheme. EU nationals who arrived before then but had not been living in the UK for five years would have been eligible to apply for pre-settled status. This gave them leave to remain in the UK for 5 years, at which point they can apply for settled status. 
Indefinite leave to remain can only be granted to an individual after they can demonstrate that they meet certain criteria. The individual must have:
Lived in the UK for a number of years (usually five) 

Passed a 'Life in the UK' test

Maintained good character throughout their stay

Demonstrated a good level of English speaking ability

Spent no more than 180 days outside the UK in a 12 month period
What do you need to apply for Indefinite Leave to Remain?
Before applying for Indefinite Leave to Remain, an individual must first have the right to remain in the UK for the length of time required for their application. Below is a list of visa types that can lead to gaining ILR:
When you are in the position to apply for Indefinite Leave to Remain status, and you are confident that you are able to demonstrate that you meet the requirements, you need to send your application from inside the UK. It's also important to note that applications must not be sent more than 28 days before the qualifying length of time. Doing so will risk the success of your application.
What happens when an Indefinite Leave to Remain application is successful?
If an application is successful, you will receive a new Biometric Residence Card (BRP) which will detail your new rights granted by your new ILR status. Your employer will also have to carry out a new Right to Work check, after which there will be no need for you to have a sponsor.
One year after the Indefinite Leave to Remain is issued, you can apply for naturalisation, which gives you the rights of a full British citizen and enables you to apply for a British passport.  
Applying for naturalisation
As explained above, you can only apply for naturalisation once you have already been granted Indefinite Leave to Remain. Once you have lived in the UK for 12 months after acquiring your ILR you are then able to apply for naturalisation, otherwise known as a British citizenship application. 
In the case of naturalisation, you also need two referees:
One referee must be of professional standing but not necessarily a British National

One must be British and be either of professional standing or over the age of 25

 
The requirements for naturalisation are much the same as the requirements for getting ILR. However, you do not need to pass a second English test if you passed one during your application for ILR. 
Qualifying for naturalisation as a spouse
If your spouse or civil partner is a British national then you can gain naturalisation faster. If you have lived in the UK for 3 years then you can apply for ILR. Unlike many other routes to naturalisation, you will not need to have ILR for a year prior to applying for naturalisation. Instead you can apply for naturalisation as soon as you are granted Indefinite Leave to Remain. 
If you have any questions about the changes or want legal advice, contact
Woodcock Law & Notary Public today. Contact us by phone on 0330 133 6490 or
by email at info@woodcocklaw.co.uk.