EU Settlement Scheme: Do I need a Biometric Residence Card?
Over five million people have applied to the EU Settlement Scheme to date, with many questions being asked about how to prove their right to work and live in the UK following Brexit. The new rules about Biometric Residence Cards are set out below.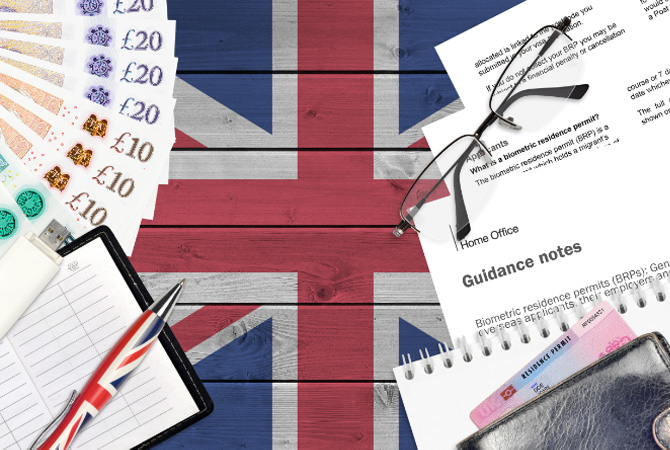 By Vibha Angre, Legal Intern
Do I need a Biometric Residence Card (BRC)?
In short, no, you do not need a BRC. Since December 2020, applications for BRCs have stopped. This new rule does not allow you to apply for a new BRC unless you made an application before 1 January 2021. Currently, everyone who applies for Settled or Pre-settled Status under the EU Settlement Scheme (EUSS) is not required to give their biometrics when they apply. 
Therefore, no BRCs are issued with the decision letter from the Home Office. As a European, you are not required to have a BRC because there is already an existing database containing your biometrics. 
Additionally, the EU Exit: ID Document App allows you to scan your European passport or national identity card. This simply means, that the details required are already on a database with the UK Government and they do not require you to duplicate this process for a BRC.
Please note: a Biometric Residence Card is different from a Biometric Residence Permit (BRP).
What if I already have a BRC?
If you have an existing BRC, you may use it until it expires. You do not need to apply for a replacement card or updated card just yet. EUSS biometric residence cards are replacing current BRCs. When you get your status, you can update your original BRC with a EUSS biometric residence card.
How do I update my original BRC?
The process of updating an existing BRC is free and simple. Along with a correctly filled online form, you are required to provide the ID document number that was used when applying to the EUSS, the unique application number from your EUSS application, a consent form, and your proof of continued residence in the UK since the filing of your EUSS application. 
Once you have submitted this, you will need to book an appointment with the UK Visa and Citizenship Applications Services (UKVCAS) to provide your biometrics in person. However, beware that with the overload of appointments, you might be asked to submit your biometrics via the IDV smartphone app. 
What is the View and Prove Service?
The BRC system has been replaced by a View and Prove tool that allows Europeans to view and prove their status online. This tool can be used by local councils, employers, and others, to someone's status and benefits. 
The three-step process is simple. You will need to provide the number on the identity document used on your EUSS application, enter your date of birth, and enter the code sent to your registered mobile number or email address.
Proving your right to work
The View and Prove tool allows you to prove your immigration status to your employers with its 'share code' facility. This enables your employer to view your status online the same way you would. 
You will need a UK Visas and Immigration account to use the tool. You will have one if you have previously applied to the EUSS.
How do I update my identity documents?
For the View and Prove tool to work successfully, you will need to ensure that all your identity documents are updated. Update your documents on your View and Prove profile so that they match the documents you currently possess.
The benefits of having a BRC are that it helps you re-enter the country easily and quickly when you travel. It also makes proving your immigration status easier if you do not have a good grasp on technology to use the alternate View and Prove service.
Potential problems of not having a BRC
The potential problems one might face while not having a BRC is the difficulty in accessing employment, benefits, renting property, or even opening bank accounts. This is generally faced by those who have trouble with the View and Prove tool. 
Therefore, you do not need a BRC since the system of View and Prove allows you to access all the data online. However, if you have an existing BRC you can always upgrade it with the EUSS BRC using the information provided above
We can help you with all your immigration needs.
If you have any questions about the changes or want legal advice, contact
Woodcock Law & Notary Public today. Contact us by phone on 0330 133 6490 or
by email at info@woodcocklaw.co.uk.