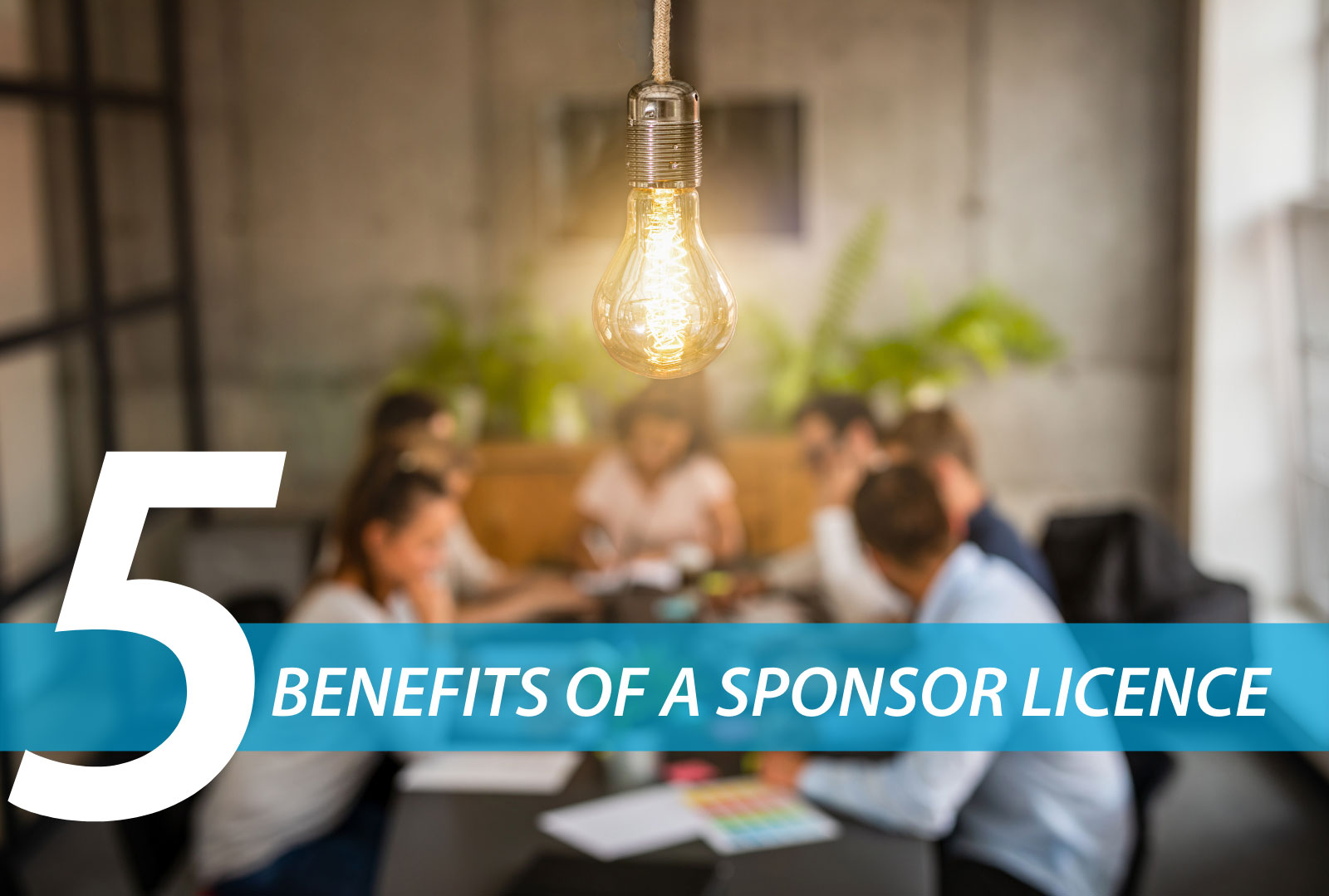 The United Kingdom is one of the most sought-after places to work and live in the world; each year, thousands of families migrate to the UK under Skilled Worker Routes. 
The UK's departure from the EU meant the end of free movement into the country. Since then, demand for foreign skilled workers has increased, as it highlighted in official government stats. The stats show there were over 150,000 Skilled Worker visas granted in 2021. 
In order for these visas to be granted, the recipient of the visa must be hired by a UK company with a Sponsor Licence, of which there were over 120,000 in the same period. 
In accordance with these figures, there are now an estimated 3.6 million non-UK individuals in the UK, with many of them coming to the country via Skilled Worker visa routes.
Companies that apply for a Sponsor Licence are assessed by the government to determine whether they are able to fulfil the requirements. Many businesses in the UK are currently on the list of approved sponsors, which can be found here.
As you will see, there are many benefits to gaining your own Sponsor Licence. Here, we have compiled just five of the key advantages they could bring to your business.
Our website has more information about how to get a Sponsor Licence.
Prove your legitimacy and integrity
Each company that grants Sponsor Licences is permitted to do so by the UK Home Office. Acquiring an allocation of licences means your company has to pass certain tests and meet certain standards. 
This is great for your company as people will associate you with integrity. They will see you are a professional and legitimate enterprise with a recognised reputation that comes directly from the government.
Reach out into another talent pool
Your business, like many others across the country, will likely benefit from recruiting new talent from outside of the UK. As companies grow, their need for a more dynamic talent pool does too. 
Overseas workers often possess skills that are hard to find in the UK. For example, your company might benefit from the IT, Science, or Medicine skills that UK workers lack but many overseas workers possess. This is undoubtedly a key benefit to acquiring a Sponsor Licence. 
Enjoy long-term employee retention
A Sponsor Licence enables you to employ skilled long-term, committed employees. Due to the costs and complexities of a Skilled Worker visa, these employees are less likely to change jobs. This leads to better staff retention, which can lead to growth for the individual, as well as your business.
Increase employee diversity
As well as benefiting from the array of high-level skills that overseas workers can offer, Sponsor Licence allocations give you and your company a great opportunity to increase diversity in your work force. 
Having employees from several cultures can often result in increased creativity, better morale, and higher retention levels. These are all things that your company can benefit from and they are all things that a sponsor licence allocation can pave the way for. 
Acquiring a Sponsor Licence can open up several opportunities for your business. They bring a new dynamic into your company, allowing it to grow and prosper. Foreign workers do not just provide skills, they can also result in a new direction for your company.  
The extra high level skills can allow your business to branch out into new markets; the increased morale can increase productivity; and the reputation of your company in the UK and abroad can allow it to grow its wider reputation. 
If you have any questions about the changes or want legal advice, contact
Woodcock Law & Notary Public today. Contact us by phone on 0330 133 6490 or
by email at info@woodcocklaw.co.uk.