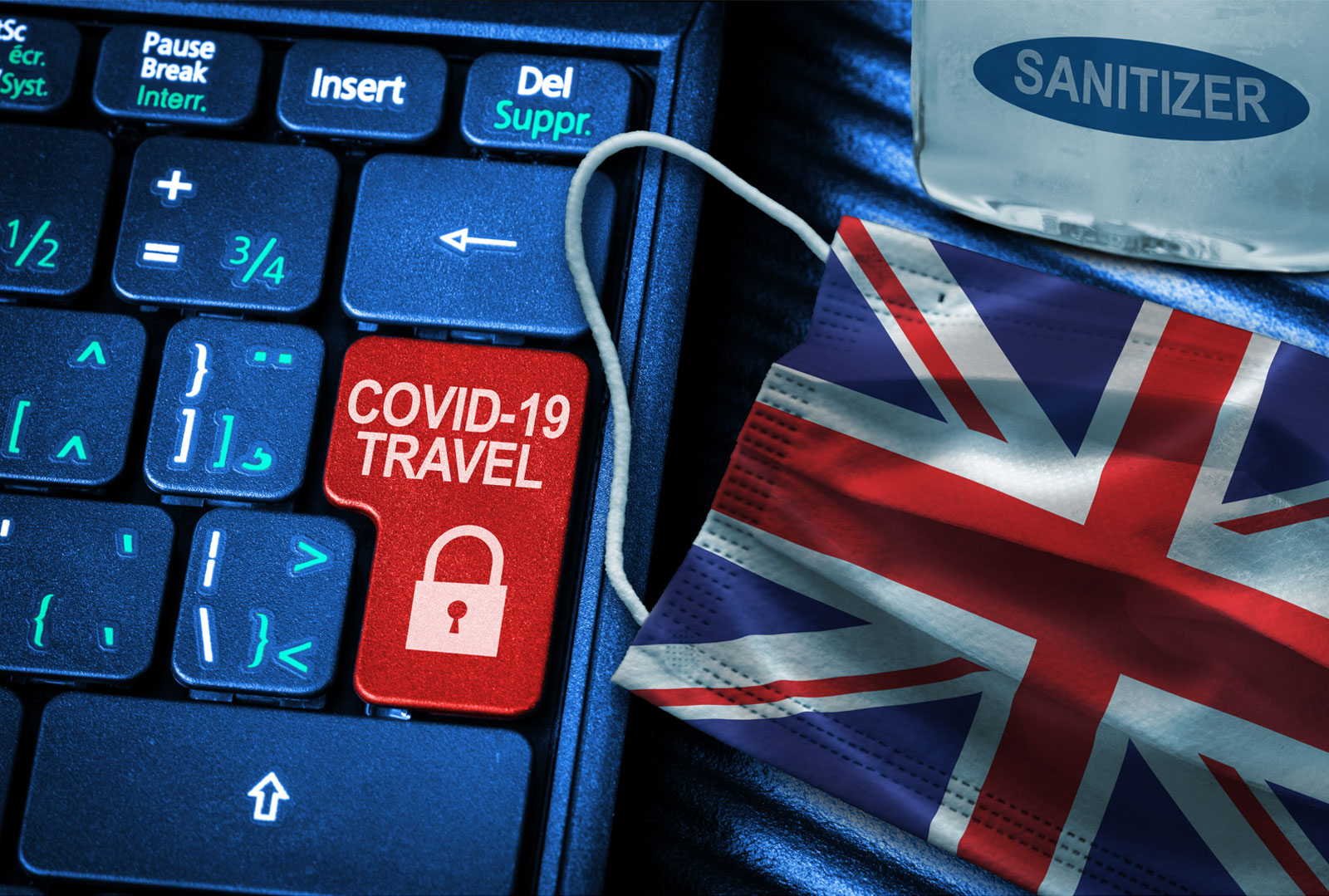 By Chimere Nwaegbu, Legal intern

Travelling to the UK
The UK has not closed it borders to travel. However, you cannot enter the UK if you have been to a Red List country 10 days before you arrive to the UK unless you are a British or Irish national or a person with right to live in the UK.
In order to enter the UK, you must now complete an online public health passenger and locator form proving your journey history. Upon entry, you are required to quarantine in a government-approved hotel for 10 days before entry to the UK. You are also required to take 2 Coronavirus tests.
Re-opening international travel
The Department of Transport have declared an introduction of a traffic light system. From 17 May 2021, countries that will be available to travel to will be listed on a green list. Travellers from green list countries will not be required to self-isolate when they arrive to the UK.
Travelling from the UK
Until 17 May 2021, it is illegal to travel abroad for holidays. You are only permitted to leave the UK for reasonable excuses. In order to travel internationally, you are required to complete a declaration form.
Reasonable excuses include:
Work

Volunteering

Education

Medical visits

Weddings or Civil partnerships

Funerals

Transit passengers

Elite sports

Children and dependents

Final destination is within Common Travel Area

Other reasonable excuses.
Visa extensions
For people who intend to leave the UK, but have not been able to do so and have a visa that will expire by 30 June 2021, the Home Office have provided an extension called exceptional assurance.
The extension will act as a short-term protection against any adverse action due to or as a consequence of remaining in the UK on an expired visa. It will permit you to continue your stay on the conditions of your current or most recently expired visa and allow you to apply for permission to remain in the UK.
Exceptional assurance can be requested for via email to the Home Office with supporting evidence to show why you cannot leave the UK.
It does not facilitate travel, other than to return home. If granted, you are expected to return home on or prior to the expiry date.

Tier 1 Entrepreneur Visa extensions
For Tier 1 Entrepreneur migrants, to extend your stay, there is no longer a requirement to employ at least 2 people for 12 consecutive months. You can satisfy this requirement of your visa with providing evidence of multiple jobs you have created across different months – but their timescales must equate to 2 full time jobs.
Your employees' furloughed time will count towards the 12-month period if they have been paid at least 80% of their normal salary.
If you have not been able to employ staff for 12 months, you must evidence that you have created at least 2 jobs by the date you apply or that you have been unable to employ staff due to coronavirus.
Start-up Visa extensions
For start-up migrants, you can now apply for additional leave for 12 month to provide you with enough time to carry out your agreed business plan – provided that you meet the requirements of the route as normal. 
Healthcare visas
For people working in the UK on a Healthcare Visa that expired between 1 Oct 2020 and 31 March 2021, you and your dependants may be eligible for a free extension of your visas.
Applying for UK visas
Applications continue to be processed from all locations in the UK. Most UK Visa Application Centres have resumed services and Priority and Super Priority services are available in some locations.
Renewing a UK passport
The UK Identity and Passport Service is accepting online passport applications. Processing times may be delayed due to the virus.
Sponsors of Workers and Temporary Workers
For sponsors, you do not have to share with Home Office that your sponsored workers are working from home if working from home is directly related to the coronavirus pandemic.
Absences from work due to coronavirus also do not need to be reported to the Home Office.

Employers in the UK

Statutory Sick Pay Scheme
The Home Office have introduced a Coronavirus Statutory Sick Pay Rebate Scheme which will repay employers (with less than 250 employees) the Statutory Sick Pay they have paid to current or former employees eligible for sick pay due to coronavirus.

Right to Work Checks
The adjustments made to right to work checks due to coronavirus will end soon. From 17 May, employers will be required to check individual's original documents, rather than scans and photographs of the originals, or use the Home Office's online right to work tool. Checks will need to be performed in the physical presence of the individual or via a live video link, while the original documents are in the possession of the employer.
If you have any questions about the changes or want legal advice, contact
Woodcock Law & Notary Public today. Contact us by phone on 0330 133 6490 or
by email at info@woodcocklaw.co.uk.