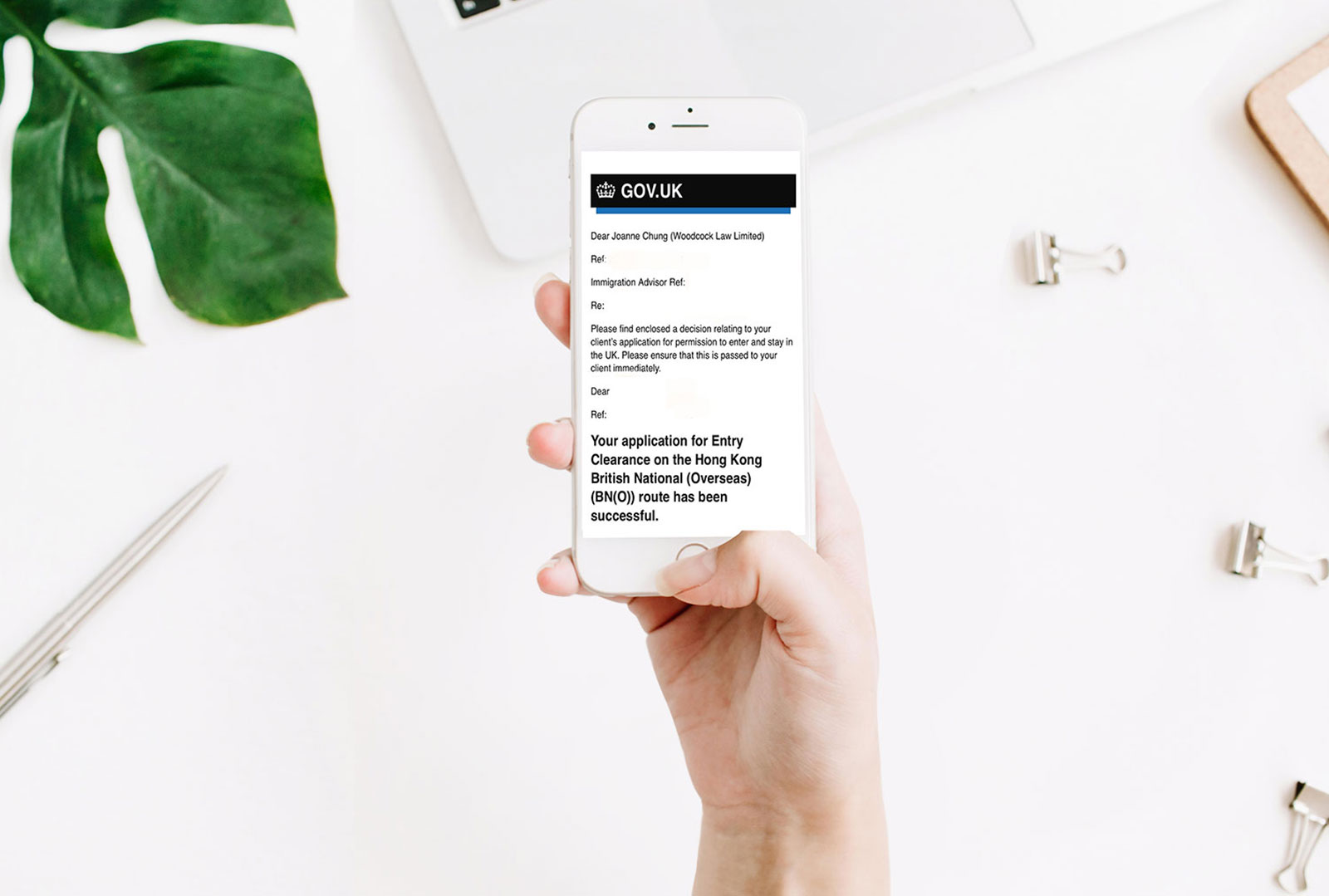 Joanne has been busy in recent months with BN(O) clients, offering advice and assistance in applying to live and work in the UK. 
The recent introduction of the UK Immigration: ID Check app has been a game-changer for visa applications. The new digital application process makes it easier and more convenient for BN(O)s in the UK and Hong Kong to apply for this visa route. The app enables BN(O) passport holders to submit their biometrics and validate their identity using the app.
Expert advice and support 
We often find in initial consultations that clients are unaware of many details that need to be considered when moving to another country. 
These include considerations on when to apply, when to travel, and family members travelling later or living in different countries. These planning issues can be very complex, but we can advise you so that you can better prepare for your move.
Please note that there is no right of appeal with BN(O) visa applications. 
One may be able to reapply if the main applicant is applying with the dependant family members at the same time. However, it is important to note that if the BN(O) status holder's application is approved, it will not be possible to later reapply for dependant family members. 
The reason for this is simple: it is a requirement that dependant family members have to apply together at the same time as the BN(O) Status Holder. 
Contact us for immigration advice
If you would like to enquire about an initial consultation or the full BNO visa package with Joanne, please contact her on joanne@woodcocklaw.co.uk or WhatsApp/Signal: +44 7821 019048.
If you have any questions about the changes or want legal advice, contact
Woodcock Law & Notary Public today. Contact us by phone on 0330 133 6490 or
by email at info@woodcocklaw.co.uk.