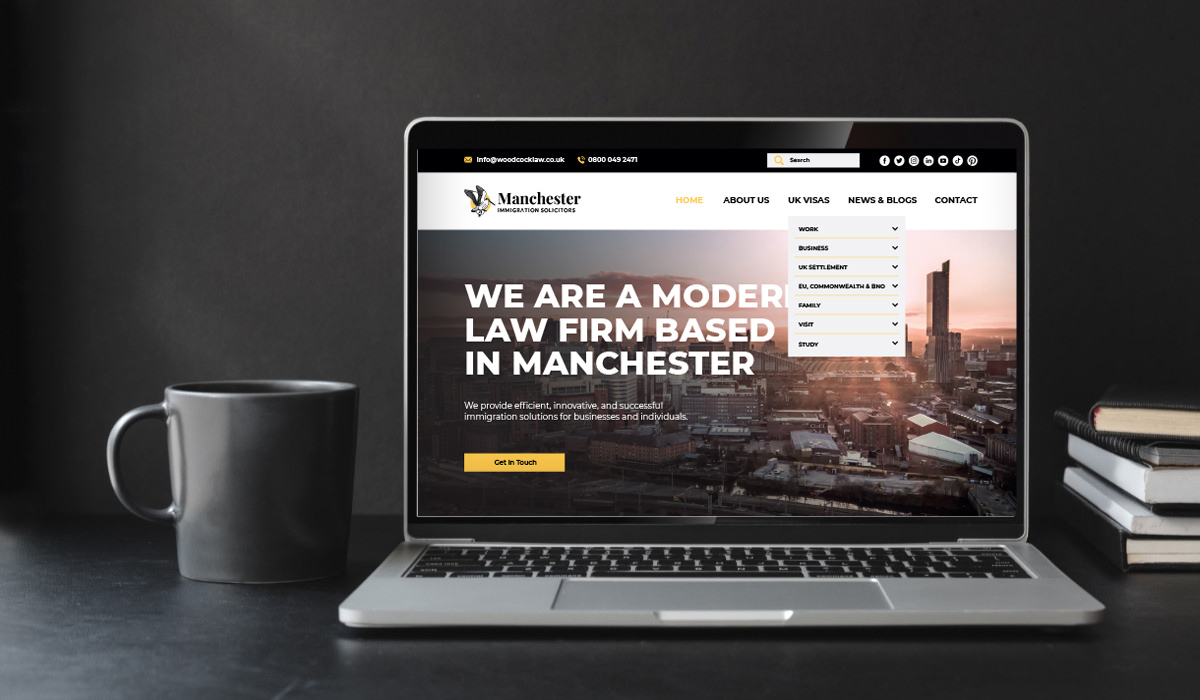 Woodcock Law and Notary Public is happy to announce a further development of our Manchester-based firm.
In conjunction with opening our new office, we have also launched a brand new website aimed at our clients in the Manchester area.
The Manchester office provides specialist immigration advice and convenient notarial services for businesses and individuals in the Greater Manchester area, and all of the bespoke services we offer are available to read about on our website.
Our clients come from all over the world, and we are able to offer our services globally. However, our Manchester office allows us to make more personal contact with our clients, both corporate and individual.
To put your convenience first, we offer:
Virtual consultations
Appointments at our offices across the UK
Appointments at a place of your choice

The services we provide include:
UK immigration, including visa applications, extensions and appeals
Consular services
Expert notary advice
Apostille services
ITIN application services
If you're looking to move to the UK to visit family members, study for a degree or work and live, we can give you the advice you need.
If you want to move to the UK to start or expand your business, or if you want to invest in a brand new business, we can advise you on the best visa for you.
If permanent residence in the UK is the goal for you, we can help you get on the track to gaining Indefinite leave to remain (ILR) and, eventually, gaining British citizenship. Our experts can give you the advice you need. 
We are an experienced team of immigration law experts. Our expert team prides themselves on delivering professional services to all our clients.
Nathan Woodcock, our principal solicitor and notary public, leads the Manchester team and the company as a whole, and has considerable experience as both a solicitor and as a Notary Public of England and Wales. He has worked with hundreds of immigration clients, and thousands of notarial clients, in the past few years. He has received a great deal of positive feedback on his professionalism and delivery of services. 
We offer appointments in our 3 Hardman Street, Spinningfields office, and also provide convenient mobile notary public services in the Greater Manchester area.
Home to some of Manchester's most popular attractions, our office at 3 Hardman Street, Spinningfields is conveniently located with easy access to parking, pubs and restaurants. Additionally, the office has excellent facilities including wheelchair access.
If you're in the Manchester area, you can click here to find easy directions to find us at our office.
If you have any questions about the changes or want legal advice, contact
Woodcock Law & Notary Public today. Contact us by phone on 0330 133 6490 or
by email at info@woodcocklaw.co.uk.