Senior Immigration Solicitor
Senior Immigration Solicitor
Home > Our Team > Firdus Khan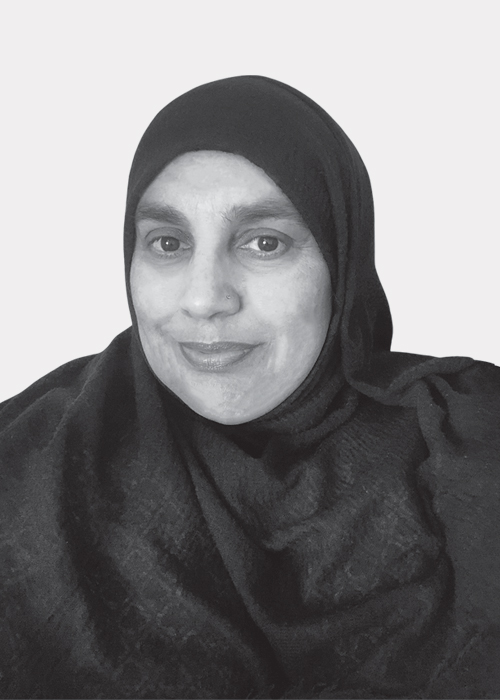 Senior Immigration Solicitor
Firdus is a non-practicing Barrister and studied her Bar Finals at the Inns of Court School of Law in London. She was called to the Bar in November 1997. She then cross qualified and became a Solicitor and a member of the Law Society of England and Wales in June 2013.
Firdus has a breadth of experience going back over twenty years and has worked in both the voluntary and private sector. During her time working in the field of Immigration and Asylum, she has seen many changes in the Immigration and Asylum rules and procedures.
Firdus specialises in all aspects of immigration, asylum and human rights work. She undertakes work at every level, from initial application to appeal. She has an impressive success rate, which makes her a highly sought-after practitioner. She is a diligent, committed, and knowledgeable lawyer who has a very good rapport with her clients and colleagues.
Firdus is an empathetic lawyer who has undertaken work with vulnerable clients, such as children and those who are victims of torture or human trafficking. She has the ability to put her clients at ease and help them open up to her and reveal their issues to her fully.
Languages
Fluent in written and spoken Urdu as well as spoken Mirpuri, Hinko, Hindi and Punjabi.
Memberships
Called to the Bar in November 1997
Admitted to the Roll as a Solicitor in June 2013
Member of the Law Society's Immigration Asylum Accreditation Scheme (IAAS) accredited at Level 2
Member of The Honourable Society of Lincolns Inn
Comments from Firdus's clients:
"Thank you so much for helping us to where we are now, God bless you."
ES – Sheffield
"I just want to thank you for your support and the help you showed me in this case."
HB – Cleethorpes
"Very pleased with the outcome about the help I received and got successful news."
NM – Sheffield
"Delighted with service from beginning to completion. We received empathy and compassion at all times. Communication was at a high level. Thank you."
NW – Huddersfield
"Firdus was really good to me and kind and very professional."
MD – Sheffield
"Ms Khan was very professional and had a good understanding of my particular immigration issue. Armed with her knowledge and good heart she was able to reach a compromise for me with immigration. I am forever grateful for her taking my case." 
CK – Tamworth
"My experience with Firdus was exceptional, she went above and beyond to help me and my situation during a very difficult time in my life. She was reliable and fast acting. I recommend her to anyone needing immigration help/advice." 
HL – Kettering
"From my first phone call with Firdus I felt confident that she was the right person to handle my wife and daughter's visa extension. She took the time to understand our situation, explain all the changes since the first visa and left me feeling much more assured. She laid out a timeline and took care of pretty much everything, making the entire process almost entirely stress-free. I would highly recommend her to anyone looking for assistance with immigration matters. Thanks again."
– Matthew C
I would liked say thanks to Firdus Khan. She did very good job with my cease/British passport. She knows immigration law very well and she set up all documents what I needed. Very professional and easy, very friendly person and helpful. Thank you very much from bottom of my heart."
– Grazyna W
"Firdus was incredibly efficient and handled my application successfully with no issues. Communication was prompt and clear and I felt I was looked after. I would thoroughly recommend her."
– Ramon M – Chelmorton, Derbyshire
If you have any questions about the changes or want legal advice, contact
Woodcock Law & Notary Public today. Contact us by phone on 020 7712 1705 or
by email at info@woodcocklaw.co.uk.